Okay - so, here's one of the things I made while I was - not talking here!
My sister ordered an expensive choker that looked beautiful online.
When it got here it was... well, hideous.
So my Aunt pops up with this crochet pattern:
Pretty, hmm?
So I had about three days to make it.
But I did it!
Here's my sister wearing it, just before the wedding: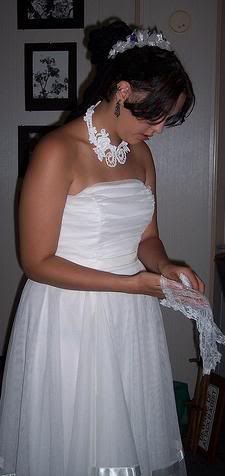 Doesn't she look pretty?