No Thrifty Thursday post, sorry! Holidays are toooooo busy! And then I went to sleep very, very early! They do say there's something in turkey that makes you sleepy, lol!
My goals last week:
1. Get the grey afghan as close to 25 repeats as I could - I worked on it a lot, but I don't think I made it that far.
2.Get another row of cream done on the ripple afghan - done and doneski! Also, since I had some requests for where the pattern came from, here is what the book looks like - Afghan Romance by the Needlecraft Shop. This is the cover, and sometimes you can find it on Amazon: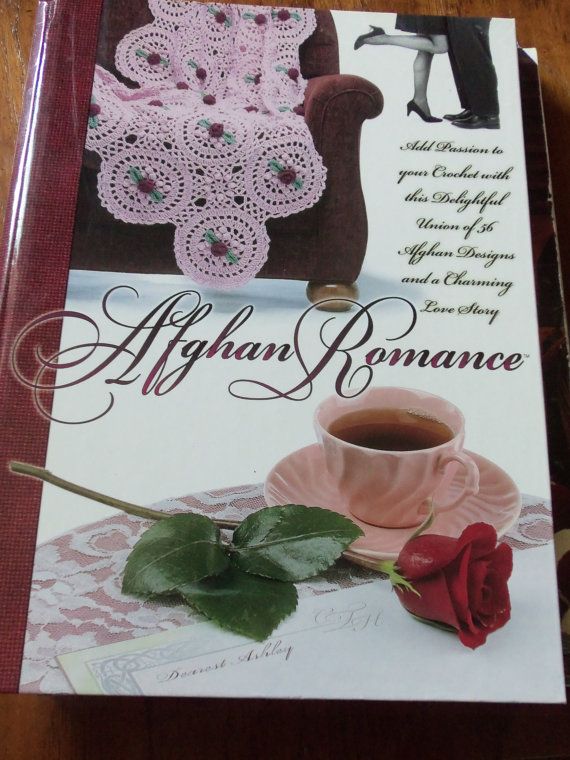 I found this one for sale on etsy,
HERE
. I will give fair warning - the projects are gorgeous, but if you work from this book, you should be experienced at both crochet and pattern reading - not that the afghans are hard, but they are
full
, and I mean
FULL
, of errors. So far, not the granny-ripple, but both the others I am working on were just flat-out wrong if you want your afghan to look like the pictures. Yet they are errors that you can easily correct if you know what you are doing. Also, I thought the love story, which is supposed to be such a big thrill with this pattern book, was boring and overdone; but that's just my opinion! Some may really like it, but it wasn't to my taste. Also, that girl crochets so fast that I think she really just sneezes those afghans out. In her sleep. The story takes place over less than a year, and yet she makes dozens upon dozens of complicated afghans - ah, if only! If only! Maybe that was the fiction? HAHAHA!
3. Get another pattern repeat done on the rainbow afghan - done!
4. Get another light red stripe done on the red afghan - done!
5. Start the kitten afghan - done! Four rows of kittens so far!
6. Get the wallpaper done on Princess Palace - nope! I bombed again with this one!
I had no time this week to go and pick up camera batteries, and mine are d-e-a-d! So I will post pics of my progress this week as I get each new goal done. If I get the batteries, that is.
This weeks goals:
1. Just keep working on the grey afghan. JUST KEEP GOING!
2. Get another row of cream done on the ripple afghan - that will make this one 3/5ths done, if I manage
3. FINISH the rainbow afghan. It's already 2/3rds done.
4. More kittens - maybe 10 rows?
5. Get two more red stripes done. Then I will have 5 of 11 done, whatever that fraction is :D
6. Work on Princess Palace if you get the chance.