Dase
totally inspired me for July's UFO project - after seeing her incredible progress on Gettysburg, I just had to get my poor, barely-touched kit out and give it some luv.
Here's before: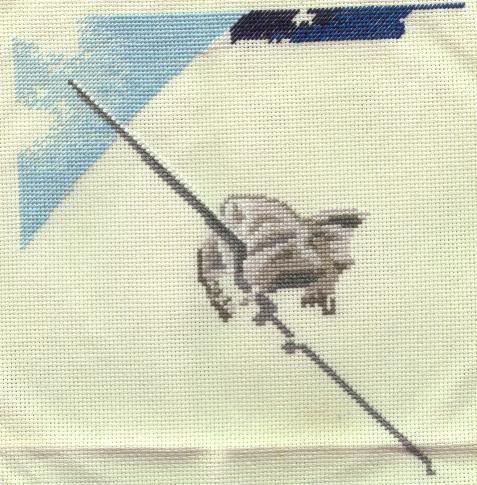 And here's after:
I may get a bit more done on it before I put it away. I hope! My Da would really like to have this. You know, someday. Some far off, beautiful day... :D
And since I finished 'Achoo!' I decided I could start something else! Right? Yay! But I didn't want to start a big project. So here's my little bitty sheep. He's from the pattern 'Sheep for Thee' which I think is by Bent Creek but for the life of me I can't remember and it's at home right now.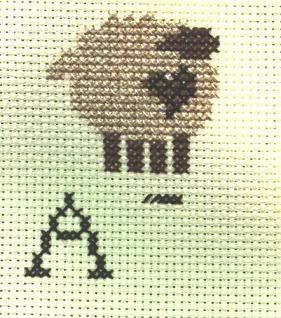 There are five more sheep to go :D This sheep was supposed to be done in ecru (for the DMC version) but even though I used the recommened fabric color, it just didn't show up. So I tweeded him with the lightest shade of brown.