Finished at 10:57pm New Year's Eve!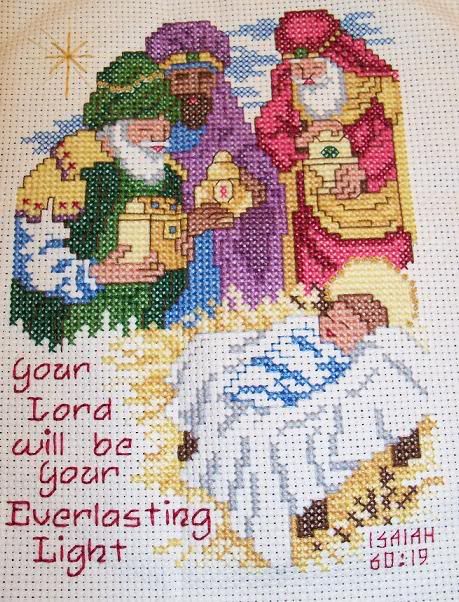 This is a Bucilla 'Christmas Promises' kit that I bought - along with several others - a few years ago. I think I started it this year. The only thing I'm unsure about is the fact that neither the chart nor the picture had any backstitching around the pink ruby? on the middle Magi's vase. I may go back and put some; it looks sort of unfinished to me.
But it's done! Now to start a HAED - I was going to start 'Lost In You' but I joined the SK SAL and I think I'll go ahead and start the one I chose - 'Mermaid of the Deep' because it looked easiest :D
Here's the pic - I'll be starting her sometime New Year's Day :D
She is not my usual 'thing' but my sister will love her.
Happy New Year, everyone!!!