I came very, very close to forgetting about Mary Wigham's November motif - I realized today that I hadn't stitched one.
So I totally cheated :D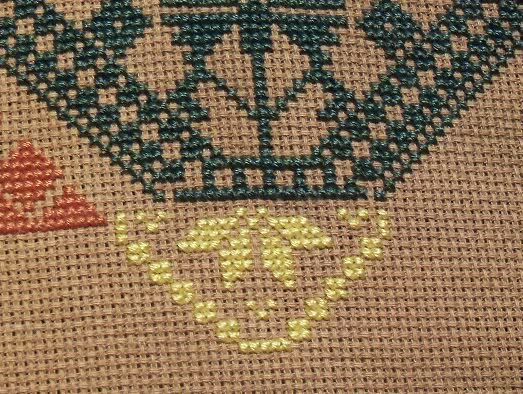 One tiny baby yellow motif for November. Normally I would have done this one and a big one, but at least she got some attention!
I finished my Bride's Tree ornament for the month, too.
It's one of the Lavender and Lace Christmas Angels, done up in brown to look more like an Autumn angel.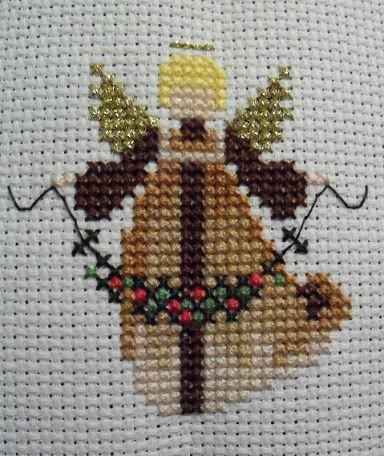 Have you guys heard about the
Crazy January Challenge
? Talk about something I totally do not need to join and did anyway!
Here's my first few choices for the challenge: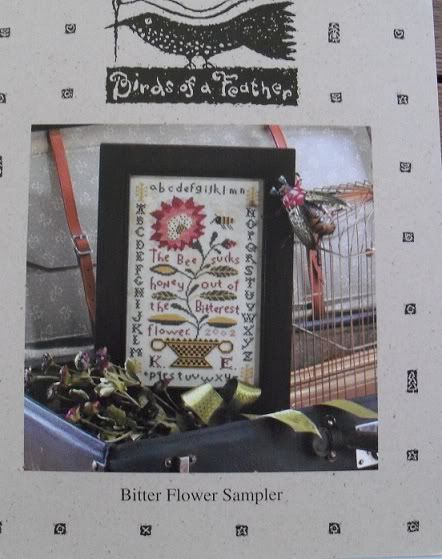 Already kitted and ready to go :D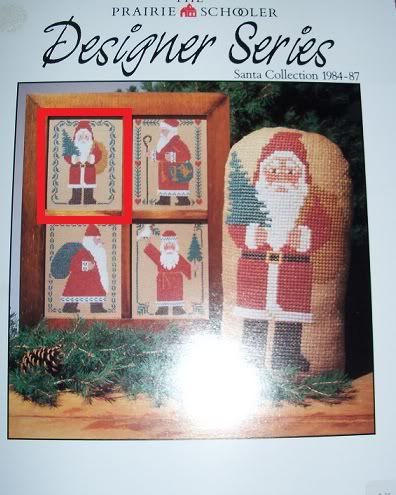 I'm only stitching the Santa with the red box around him for the challenge. The others will be done later.
Two chosen, thirteen to go! I'm going to mix in some knitting, crochet, and other crafts, too.