Backstitching.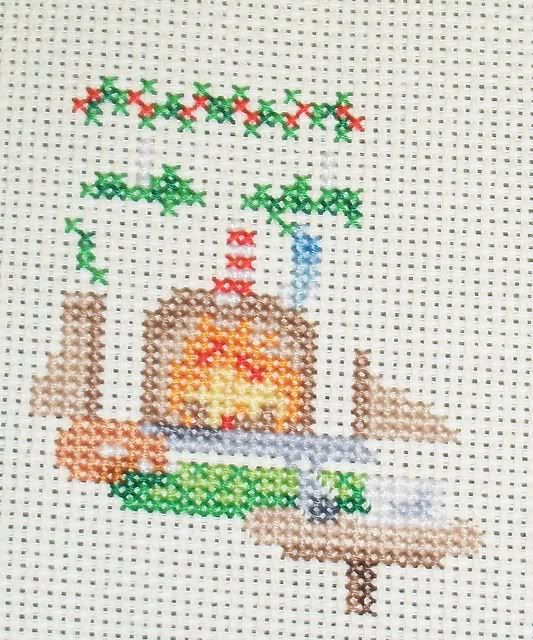 -
Lots of backstitching.
-
A whole lot of backstitching, really...
-
And more backstitching on Fred, though I don't have a pic of that yet. I kind of like backstitching - especially on that little stocking. It was like a surprise, I didn't realize the orange lump was a cat; I thought it was maybe a footstool? The kit pictures are too small to see. And I had no idea that there was a wee mouse on the table. . The flower buttons on 'God's Grace' are not sewn down; I'm still playing with color and placement. The original has little heart buttons inside almost every large letter, but I didn't really like that. The original also had a lot more backstitching, but I think I like this one as it is. What do you guys think? Do the flowers need backstitching? I am not going to backstitching the big letters. . **EDIT** I forgot to add that 'Eeyore' and 'God's Grace' are the first two finishes in the Crazy January Challenge!