I'm not doing really well on my Turtle-Trot pieces this month - there have been sunny days here! Oh my goodness! Cold, but sunny! and it has totally distracted me :D So I've only actually worked on 3 of my 10 projects.
But here's my goal done on Funky Cat - two more paw prints!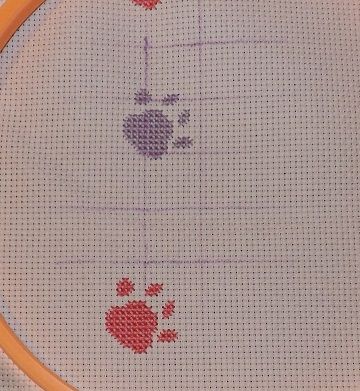 Onward to... uh, something else! Maybe I'll pick the next one out of a hat, lol!