Here are the quilts I was talking about last post.
They are $10 plus S&H. I'm pretty sure I can fit them in a flat rate box. If you're interested, comment or email me at elf_night at hotmail dot com
They are all smoke-free, pet-hair free.
42x72 - crib size. Back is blue plaid.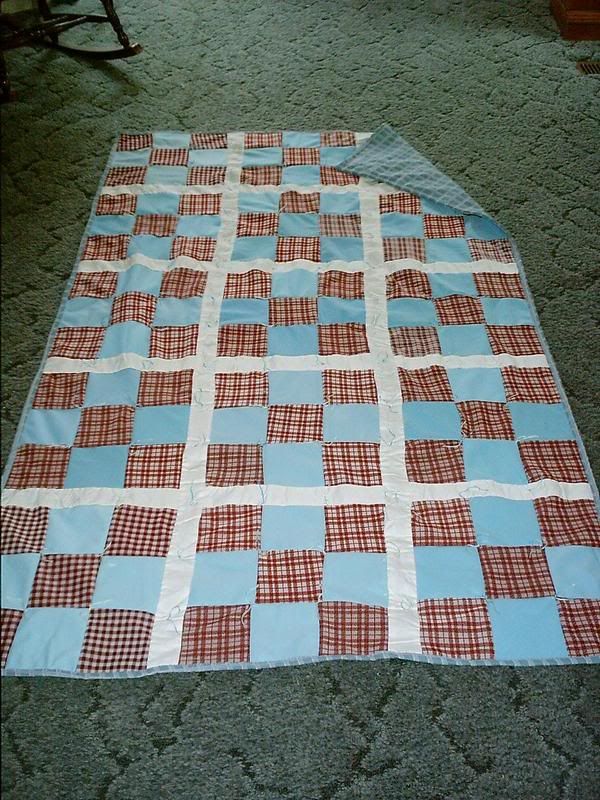 41x72 - crib size. Back is cream with peach-pink roses. This one would be sooo pretty for a girl baby!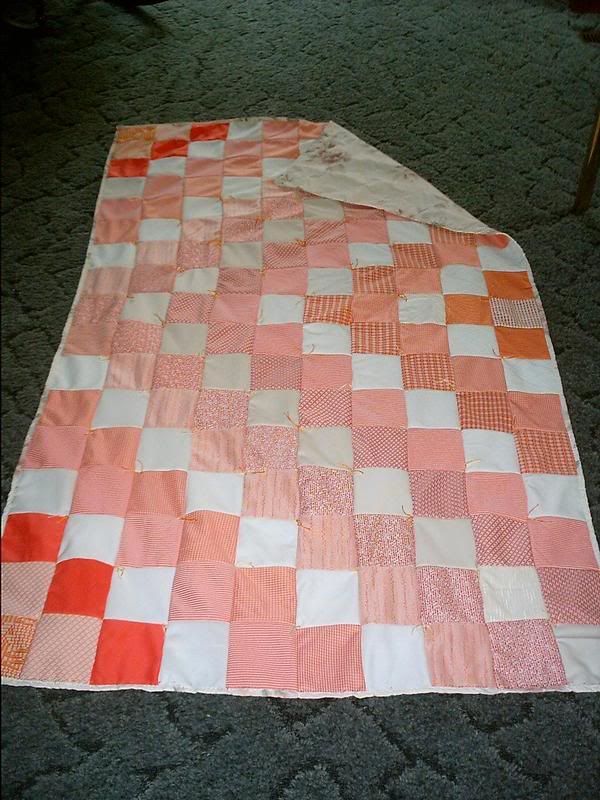 46x64 - lap size. This one is green, Green, GREEN! Back is floral.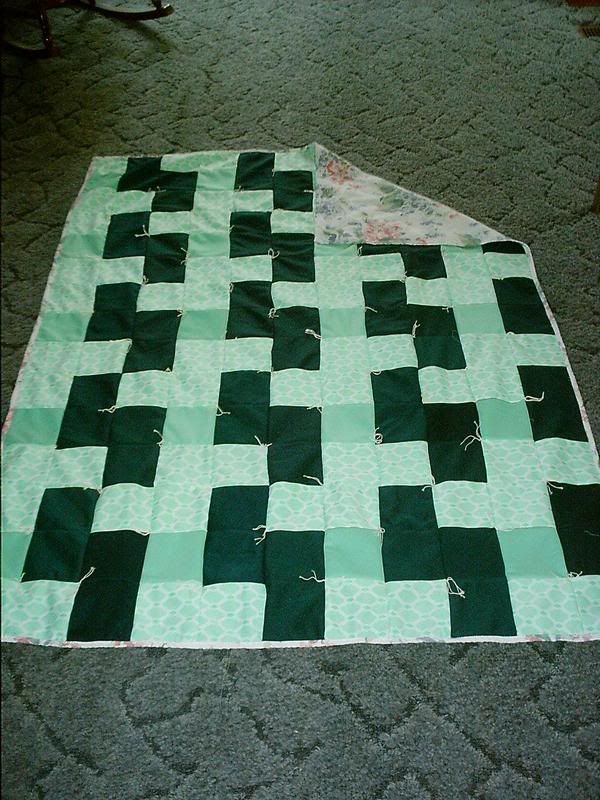 And here's the last of my purchased stash! All of it was bought before I started the ten-project challenge, it just hadn't arrived yet.
The Castle by TW and Dear Santa by L*K
I bought these used and got a great deal on them!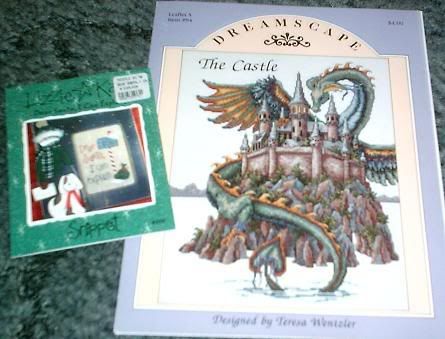 And my new patterns, Smoky Mountain Cats by Pegasus, and Sleep Tight kit by Pinn Stitch. Not sure you can see the pic on the kit very well; it's of sheep counting themselves as they jump the fence - until the last one falls asleep! Uber cute!
Also got the beads and treasures needed for my Gardener's Prayer project, and some size 28 tapestry needles - one of which arrived broken but I got them on sale so oh, well.