I was working in my wee little garden the other day and slipped - you know how they say not to put your hands down to catch yourself? Well, I did it anyway. Hard to remember that in the split second it takes to hit the ground!
So I have a beautifully sprained wrist, on my dominant side. So I have no stitching at all to update :C And won't for a few days - it's getting better quickly because I'm babying it instead of stitching anyway. I'm not very good at left-hand stitching and I end up holding the frame with my right which defeats the purpose, because ouch!
So I will show you guys some more stash!
HAED stash from the sales! This sale (25% off until June 2nd) I bought QS April Fairy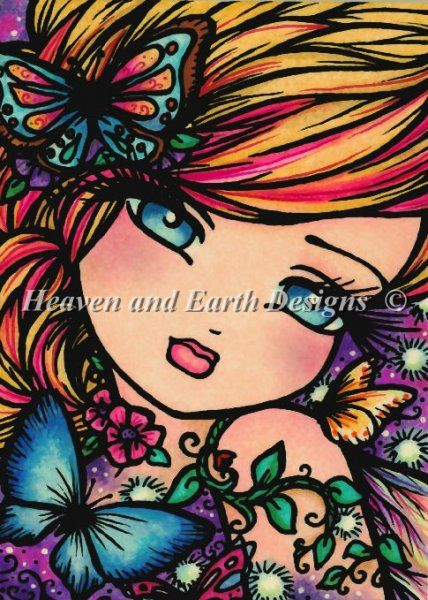 And last sale, I bought this pretty thing - Autumn Love:

I put a few on layaway, too, in the last sale because it was a bigger discount, but I won't say which until I pay them off. I don't intend to do a layaway for this sale.
Here's some I didn't show from the last layaway (paid off, yay!) At least, I don't think I ever showed these...
Rover's Cripple: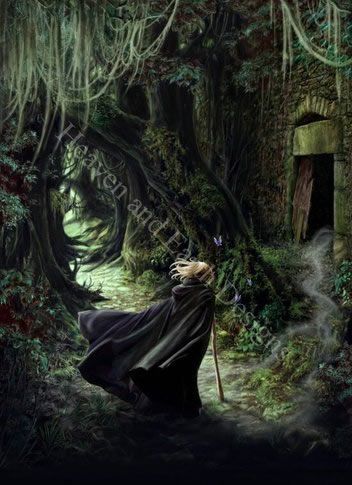 QS Crabby Crush: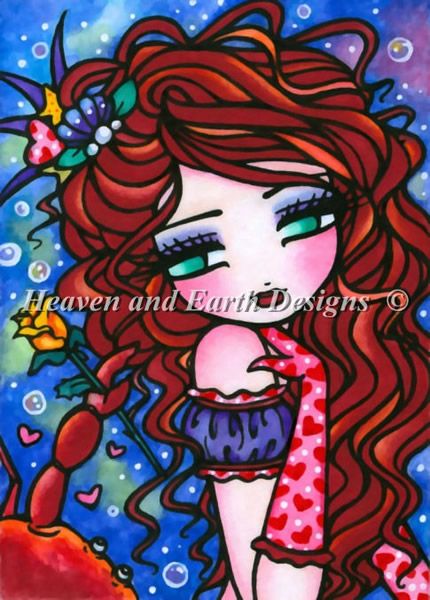 Rapunzel: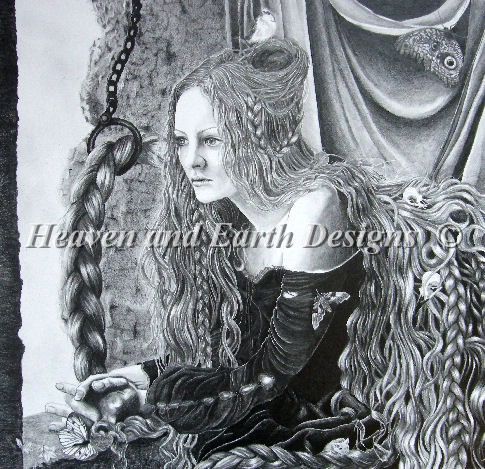 I will be back as soon as I have something worth posting about - maybe in a day or so I can start stitching again!