I worked on Frederick the Literate this week, and got his bottom shelf even to the amount of books I've finished.
I really hate working on the shelves; it's why this project has continually been put away for years. This time, though, I'm determined to get him done. I at least want
one
of the big projects in the Challenges done!
I also started another book on the top shelf but very little is done on it so far. The shelves are not really wavy, of course, he just needs some serious ironing.
...and now that I have posted that picture, I can see some not-quite finished stitches on that bottom shelf...
*headdesk*
Here's another little finish; I can't remember which number this stocking is but I like it :D
It looks very old-world to me.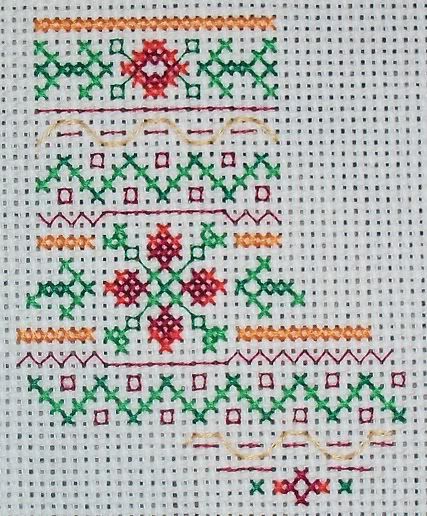 Is blogger having issues for anyone else? I can't post comments on blogs unless they are set to the pop-up window option, unless I'm willing to be called 'annonymous' and I can't edit posts without going the long way 'round on the dashboard. It's highly annoying.