Here's my Bride's Tree SAL finish for March - the theme was 'flowers'.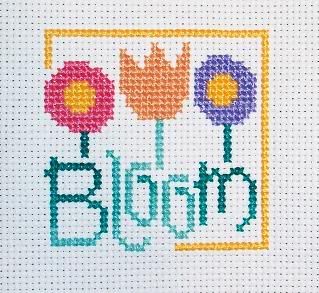 L*K's freebie 'Bloom'.
Started March 1st, finshed March 2nd.
I changed the color of the word to match the green variegated I used for the flower stems. I'm not sure what kind of floss it is - I found it label-less in a clearance aisle; a HUGE skien. This is the fourth or fifth project I've used it on.
.
Bright colors, flowers, spring green - so nice to stitch this because it's cold and GREY and snowing yet AGAIN here...