Fred's Six Red Books of Doom are done!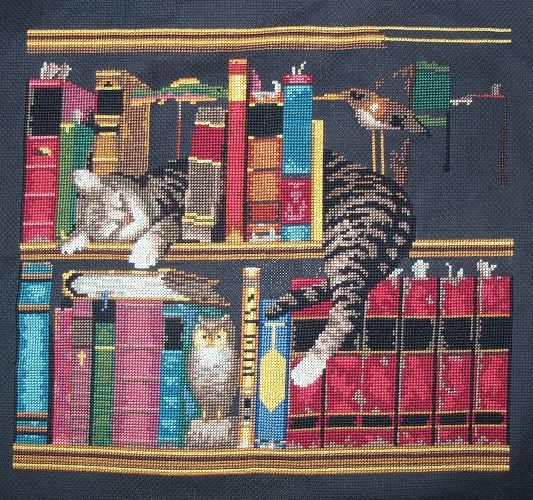 Only three books and that bit of top shelf to go, and his main stitches will be finished :D
I've also stitched some of Missy's
DorkStitch
sprites (yay, more!)
Vash & Wolfwood from the
Trigun
anime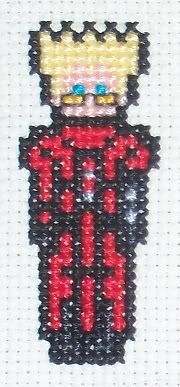 and
Lizzie Borden
, if she did it!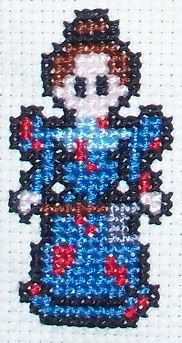 I also want to stitch her without the bloodstains and hatchet, in the color of dress she said she was wearing, to go with this one. Hopefully, Missy won't mind!