Here's what my sis *was* getting for her wedding, before she decided not to go with the caterer-church-florist and to get married at home.
Which meant me, my mom, and my aunt did everything and I didn't have time to finish this, even though - for once - I started with plenty! Hopefully, the pics will be clickable. Blogger doesn't always cooperate with me.
Fantasy Wedding Blessing from Dragon Dreams
Progress before my sister asked me to do the decorations, food, etc: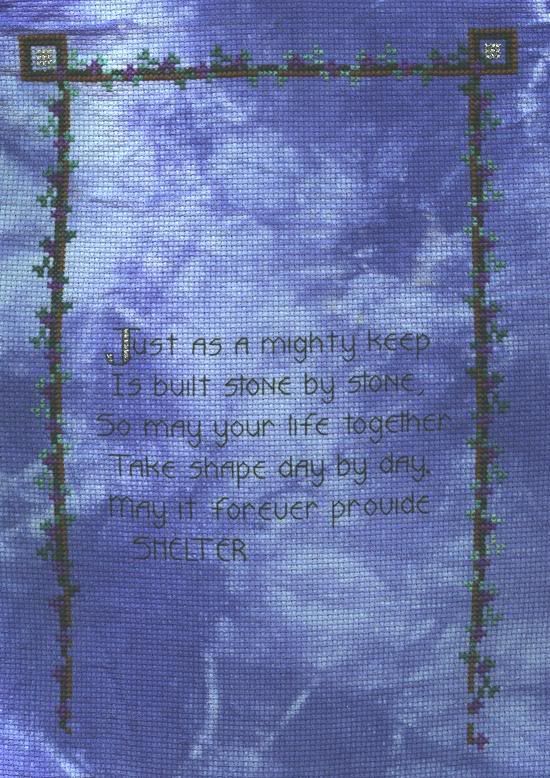 Done on fabric that I hand-dyed myself. Border colors darkened because the originals looked too faded on this, and the flower colors changed to match my sister's wedding color, purple. Metallics changed from gold to silver.
Progress done now:
And in case the evil no-clicky-picture thing happens again, you can see them
here