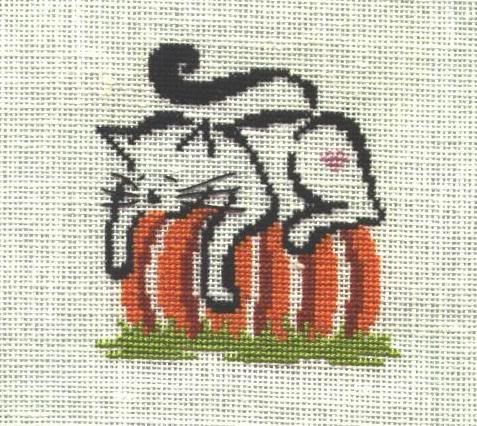 'Trick or Kitty Treat'
from JCS Halloween issue.
Stitched over one on 28ct.
DMC threads
about 2 by 2 inches. I think.
It's supposed to have a lil' spider button to set it off, but - I don't like spiders.
At all.
So I'm thinking I'll put a couple little leaf buttons that I have. Then it shall be a fall kitty! (and I can leave it up longer)
Turning it into an ornament this evening!