I made this afghan for my Mum for Mother's Day - the dye lots for the rose-mauve color were exactly the same, number-wise, but obviously something was wrong somewhere. Fortunately, you can only see the difference with the camera flash. With daylight and regular house-lights, the colors look exactly the same. Still, it's a bit irritating and I'm not sure I'll buy this yarn again.
Though, I'll admit, it was nice and soft and very easy to work with :D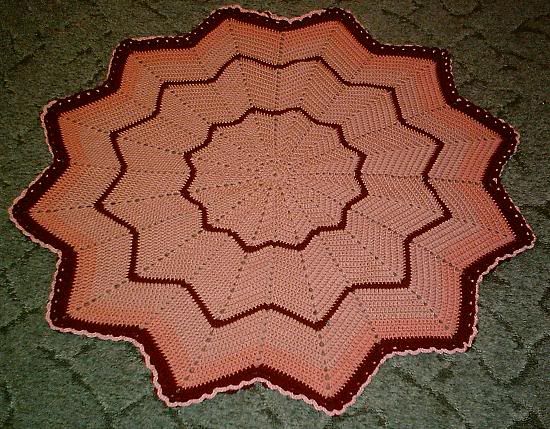 I made this baby jacket and hat to give to my friend Sarah, who made a matching afghan. They're for her friend, who has a little boy due on the 20th of May. I think they came out really cute! I haven't made a baby jacket in long time.