These were my goals for August:
1. Finish 'Sheep for Thee' -
yes!
2. Work on 'Archangel' -
yes, but not enough for a scan
3. 100 stitches on a UFO -
yes, see pic below
4. 3 motifs on 'Mary Wigham' -
no, only one
The UFO I worked on was 'Brinkerhoff Home' by Debbie Patrick, and I got 207 whole amazing stitches done (hehehe) so far!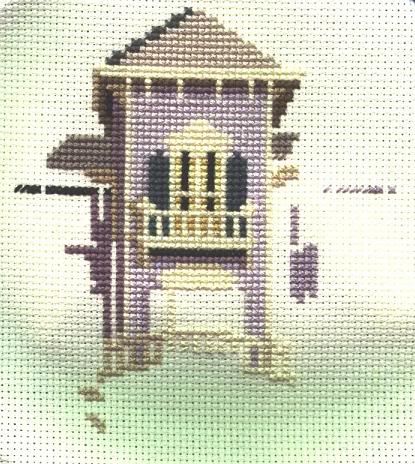 I plan to finish the second balcony & window before I put it away, but I did want to get a pic up.
I'll put a pic of Mary's newest motif up soon. I'm trying to decide which motif to start next.