I finished this almost two weeks ago, but I've been on vacation!

The pic is very long (it had to be pieced together after it was scanned) so you'll probably need to click on it. I named the sheep - I'm silly that way - they are (left to right) Patch, Striper, Argyle, Swirls, Dotty, and Mocha. Dotty has ecru french knots; I may change them to dark brown, but knowing me, probably not :D
I took Mary Wigham with me to stitch, and since I've seen some pretty pics of her in different locations, I thought I'd show her off at the farm I was staying at.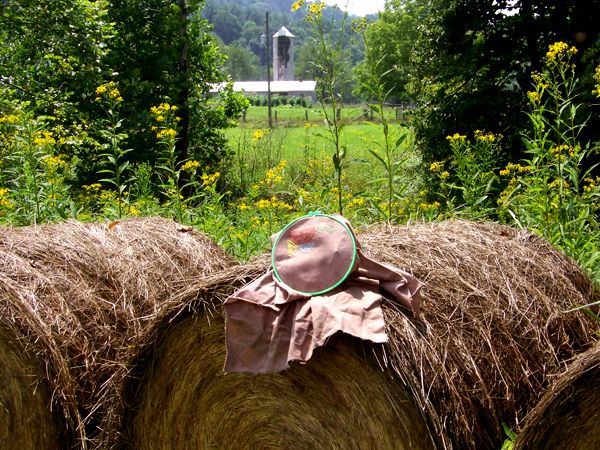 Too bad she was a bit wrinkled!