At 35 hours, I am halfway done with my tree: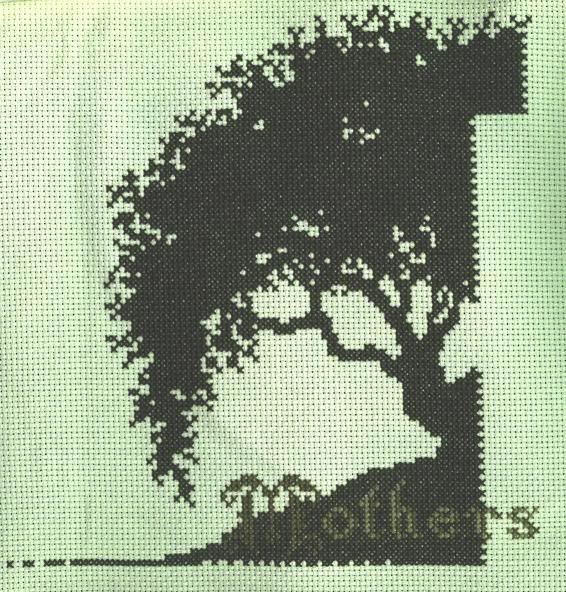 Yay! The greens are beautiful in real life, and the letters are more visible. I love it - even if I am on my third skein of 934 XD
.
Also, I bought this at a yard sale, thinking I would finish it and have a quick Christmas gift - but when I got it home and looked at it better, all the stitches are crossed in the opposite direction that I cross them. The top legs on this one go this way: / When I cross mine this way last: \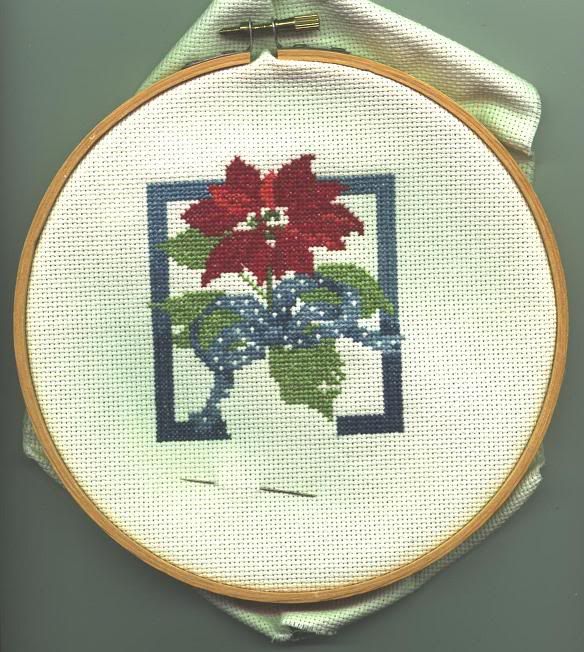 Since it would drive me crazy to finish it like that, I am giving it away. If you're in the US and want it, just send me your address. Another country, you can have it for postage. It has the fabric, needle, pattern and hoop, but there was no floss with it. It's an old EMS freebie. First to ask for it gets it.