Sorry I haven't been posting - all my time has been taken up with job training and Spring cleaning - hardly any time for stitching!
Here's my SK Mermaid of the Deep after her 10 hours:
The confetti really slowed me down - I may try parking threads with the bigger HAEDs. I don't know.
JoAnn's is having a HUGE sale, and I got a little extra from work for doing training, so...
Working on HAEDs made me realize I need two things:
Bigger Q-Snaps and smaller needles :D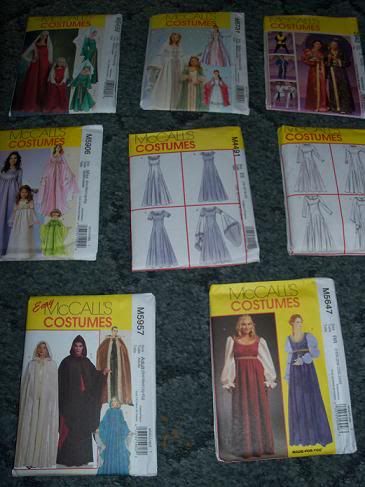 McCall's patterns were on sale for $0.99 (limit 10). They didn't have 10 I wanted, but I did grab some more costumes for my sis and I to work on this winter. I don't do a lot of sewing in the summer, and unfortunately this winter just past I didn't get to do much, but I have plans for '10!!!
Also for my HAEDs - 238 (I think) skeins of DMC. And they didn't have all I needed... yikes!
I also won a stash giveaway on
Felicity
's blog - this is what she sent me!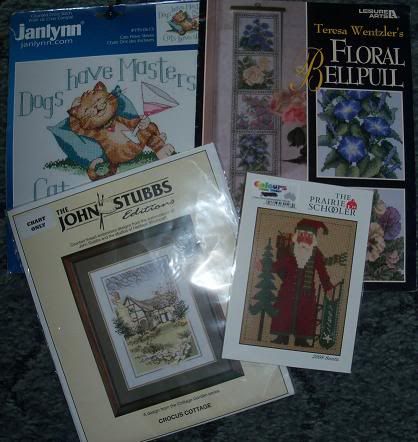 I was very excited when I opened the package - can I start stitching them all right now?