I'm way behind on EVERYTHING, so there are lots of pictures and not much progress.
Here's the white done on the Eagle - you can barely see it.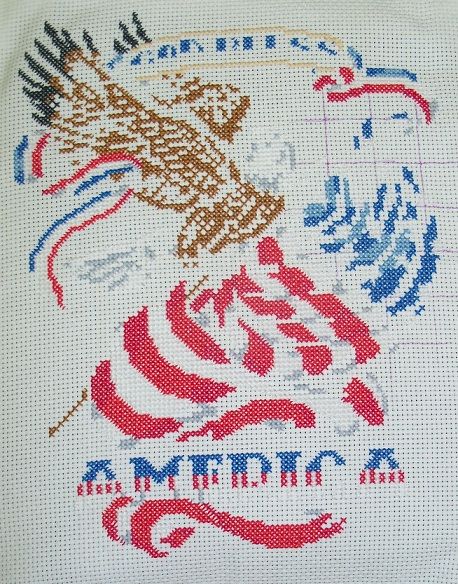 And the next shade done - it's Golden Brown and there were only about 30 stitches.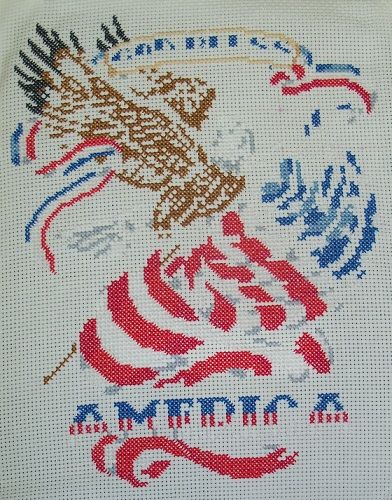 And the dark blue.
I've got about 50 stitches of Medium Yellow left so maybe I'll be posting a pic tomorrow. I've given up on getting this one framed in time for Christmas, but it won't be the first time someone in my family has gotten a rolled-up project with a note promising framing! XD
I finished another little kit: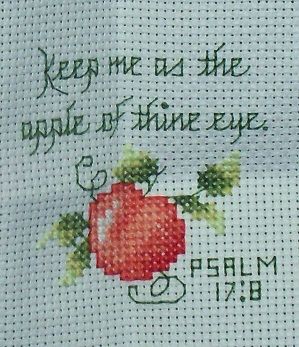 And mum's afghan is on repeat #73, over halfway and trying to finish as my achy wrist allows. I don't know what I did to it. It's not carpal tunnel, though. I'll take a pic of it for the next post. **Edit** Not my wrist, a picture of the afghan! lol!
And there was stash, of course.
From the last HAED sale:
QS Darcy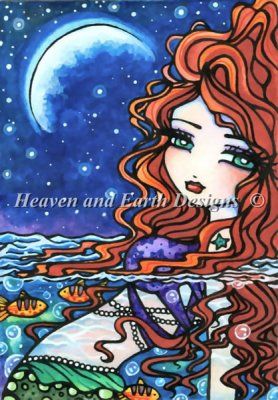 and Small Things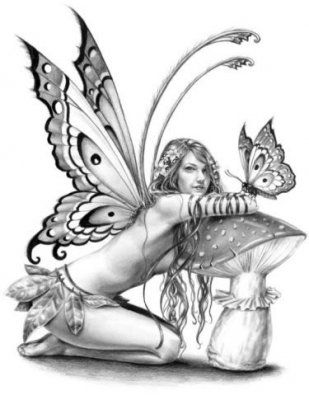 and from WSnB:
Let's Go Together
and Butterfly Faeries