I was planning to post around nine this morning, but I got a call at 7:45 from my supervisor saying she felt 'so sick' and could I be there to open up at 8:00? Um - no, it takes me 12 minutes to drive if I floor it, and you just woke me out of a sound sleep - I cannot get ready for a full day's work in three minutes!
So she went and opened and I got there about 8:20 and she's on the phone chattering away - ARGH! Seemed fine until someone would say 'I thought you were sick' and then it was moan and groan. I was almost amused. She finally got off the phone and left at 9:30.
Oh well. I can use the hours.
Anyway - enough about my complaining!!! Here is Nostlagy last IHSW: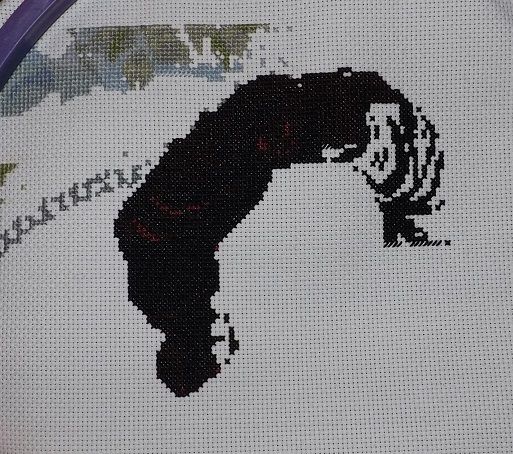 And my progress - I nearly finished her hair. Would have, if I didn't end up having to frog because of three little stitches... and I ended up having to frog them twice (it included the stitches around them). First time they were too far over. Fixed it, but then realized that they should have been a row higher, too. Bleh.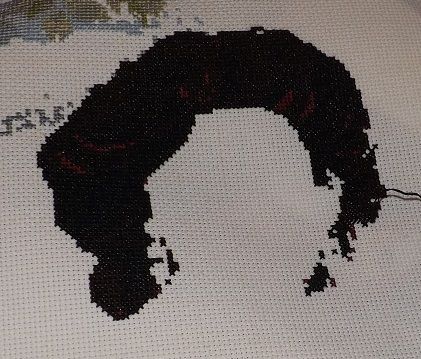 I still had fun, though! Next time around I WILL finish up her hair and get back to the leaves.