***LOTS of Pictures Ahead!***
One of the groups that has a lot of people talking about it on their blogs is the Stitch From Stash group - I totally
did not
join that one, lol! My income, unfortunately, is not steady and I have to take opportunities when I can. That's my excuse, at least :D
So I do things like put way too many HAEDs on layaway when they're 50% off, and I also immediately went to check out the lady at Shakespeare's Peddler's
UFO Adoption Page
on facebook. At first there was nothing I was interested in but then I saw this!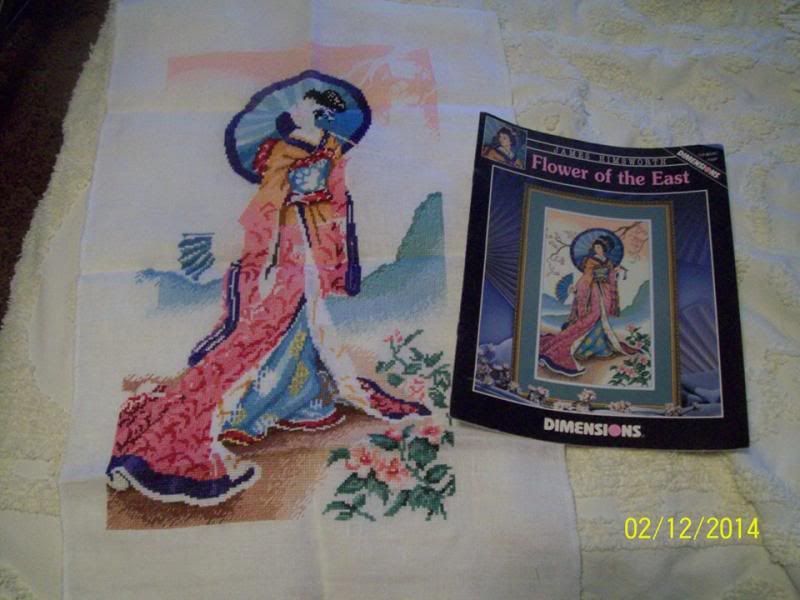 That's the picture taken by the lady offering it - I almost fell off my seat! I've wanted this one for a while but I've been avoiding getting it until I got some good progress on one of my other Geishas. Well - when I saw this, I contacted her and she sent it to me! For FREE!!! I was so surprised and happy! There was no floss included, so I do have to buy that, but I don't mind. She'll be going into my Turtle Trot as soon as I buy the floss and finish up Fred. I'm also going to go through my old WIPs next month and pick something to offer for adoption - maybe the Carousel Pony. It was for my little sister but she's grown and married now!
And then here's my HAED layaway that I almost forgot about - I put these on three months ago! I decided to put the 'mock-ups' of how they will look stitched, too - I've been a
little
more careful of my purchases on that site since they started putting these, 'cause some of them just don't look all that great in the previews.
'
Yes
' by Marta Dahlig
Picture:
Stitch Preview:
'
Captain Claw
' by Jeff Haynie:
Picture: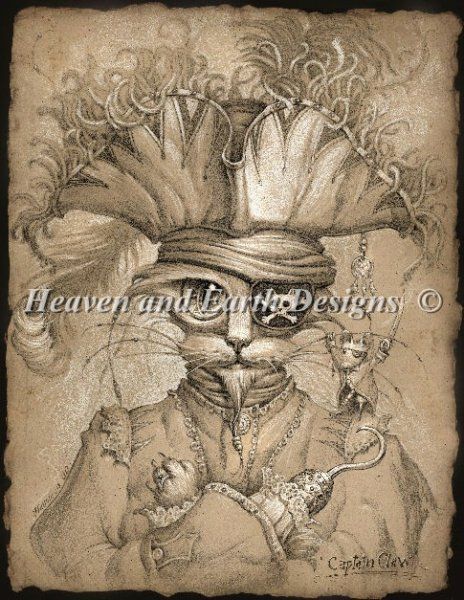 Stitch Preview: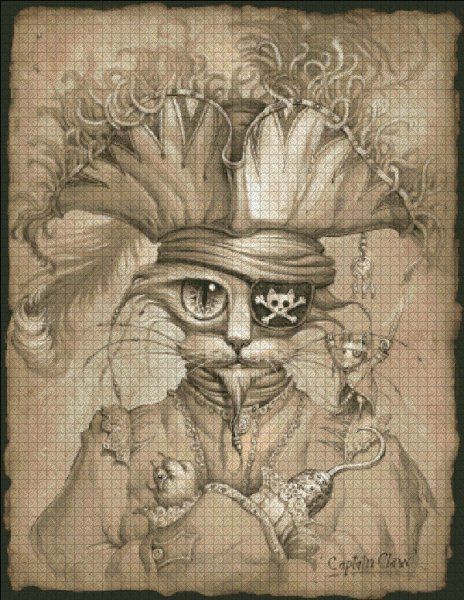 '
Incatneato
' by Jeff Haynie
Picture:
Stitch Preview: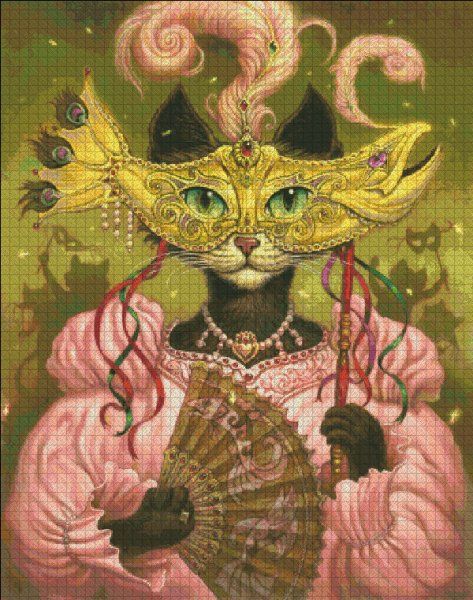 '
Saint of Salmons
' by Jeff Haynie
Picture:
Stitch Preview:
'
The Nativity
' by Dona Gelsinger (My Mum loved this one SO MUCH!!! She doesn't know I bought it! She doesn't read my blog so I'm safe showing it off!)
Picture: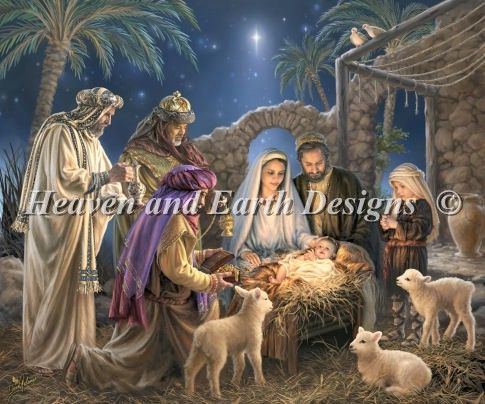 Stitch Preview: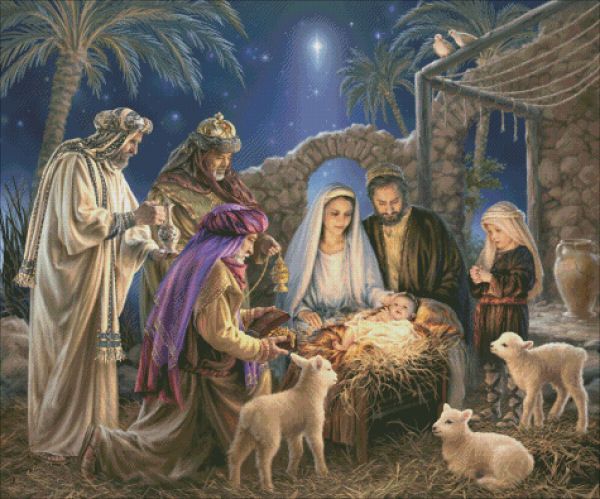 '
Little Wings
' by Adele Sessler
Picture:
This one didn't have a stitch preview but I've seen a WIP and it looks pretty good!
I got this next one off the HAED freebie page - unlike most of their free patterns, this one is full size and I
love
it! There was no preview but for this one I'm willing to take a chance! :D
'
Time to Wake Up
' by Charles Barber
I don't have any kind of date for when I'll be starting any of these. I have so many HAEDs started, and some haven't been touched in two years! I'd like at least a few page finishes before I start another.
Then there is etsy and eBay - I'm always careful and wait for a really good deal and in February I got these: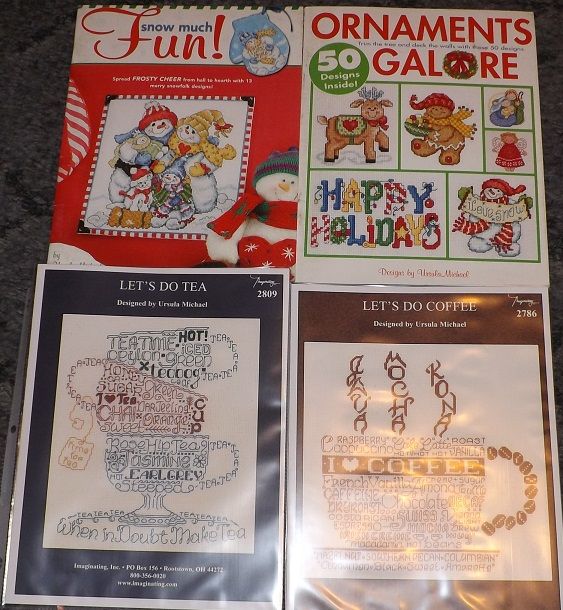 Sorry about the flash burn! Anyway, that's all my new stash for now - I won't be getting any more until summer, unless it is floss and fabric! I'm also going to try not to
start
any of these until summer - not having the supplies will slow me down :D