It seems to me like all I've worked on this year is my turtle-trot pieces, then I suddenly got some progress on something else and it made me unreasonably happy.
I finished another stocking - I think this makes 25 of 30.
It's white poinsettias, obviously. My apologies for the shadow. I've started the next one; I want them done so I can either figure out if my sewing skills are up to the challenge of finishing them
or
talk my aunt into doing them up for me :D
Also, I did another row of 'Love'.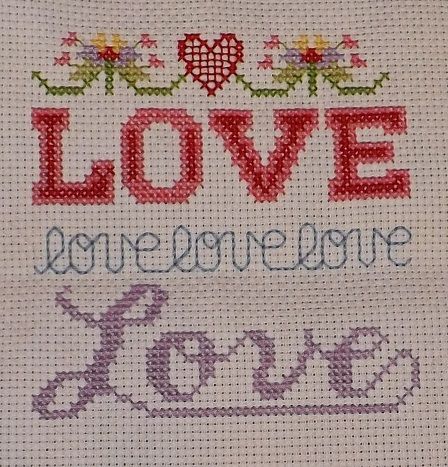 Now there are two rows left. The next one's not bad, the last is fairly good-sized. Still, I know it will be done this year, at least. Ha!
I also updated my WSnB page, but the HAED page is still being re-worked. Almost as soon as I posted the finished page, I got an email that there was a sale at the Witchykitt site and I bought a few more. So I am fixing it now, but at least there is nothing at all left on my wishlist!