I finished Vash!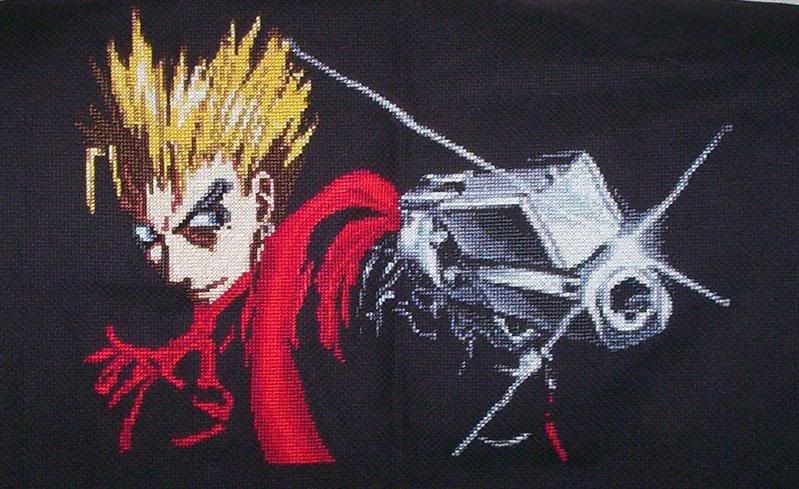 Pattern: Vash the Stampede (made with PCStitch by me!)
Fabric: 14 or 16 ct. black
Floss: DMC
Finished Size: 13x17
And he only took three years!
Of course, 2 of those years he lived in the corner of a drawer...
And my Mulberry Tree piece now has a little floating roof and some windows... also some odd green smoke coming from that right-hand chimney. Reckon what they're burning in there?!