Sometime on Sunday, it dawned on me that it's October now.
Okay, I
knew
it was October, so it dawned on me that it's gift-time-October. As in, my mother's birthday is this month (the 27th) and Christmas is less than 3 months away.
So, out goes the old rotation - except for Mulberry Tree Sampler, I'm keeping that one in - and in comes the gotta-get-these-done! gift rotation.
So, without further ado:
This is going to be my mother's birthday gift. It's called 'Creation' and is from a pattern book called 'Beloved Bible Stories'. (not affilliated with site, and have yet to order from them. Just the best link I could find) They're all very primitive looking, which she really likes. And the colors will look good in her house, too.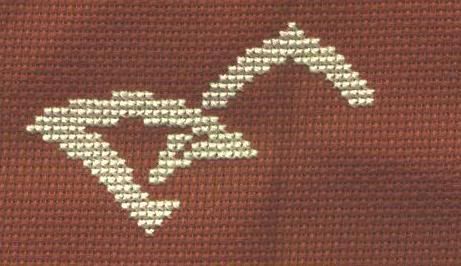 This will be my sister and BIL's gift. It's a claddagh, or it will be. I'm stitching it on 22ct with ecru thread. It will probably be made into a pillow. It was a freebie pattern I found somewhere. I'll try to remember where.
Those are the only two new starts I've done so far. I still need to start my Dad's gift and my brother's gift, a possible one for my brother's girlfriend, and some sort of toy for my probably soon-to-be nephew. My mum's gift will be 'Going to Market', or the next of the samplers if it looks like I won't get that one done in time.
Now - for the shopping!
I live in a
very
rural area - as in, it's over an hour and a half drive to get to a Wal-Mart. If that's not rural, I don't know what is! So for buying floss, I usually order online. But it just so happened that Monday, my brother was going to the last of the big-time flea markets before cold weather moves in, so I went with him. Why? Yeah, I like flea markets, though I don't usually spend much, but there's a JoAnn's about half an hour from there! Whee!
So we left the house at 7am (shudder - not a morning person!) and got home at 11:30 that night.
Bleh.
But I got almost 100 skeins of floss for .29 apiece, several pieces of fabric that I want to experiment with dyeing, a skein of pearle cotton that I need for my dad's gift, a bead nabber, some needles, Thread Heaven, and this lovely kit that was on clearance: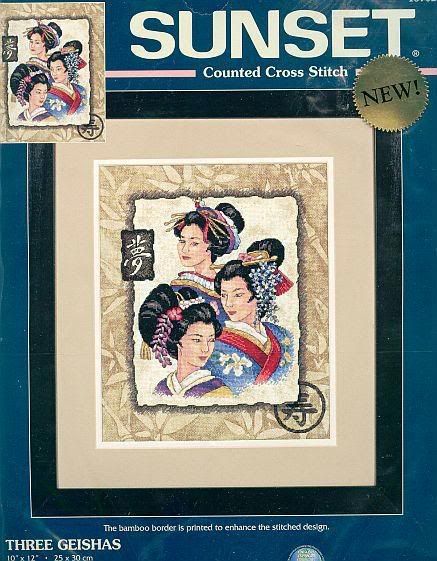 So, despite the disgustingly early start (for me, anyway, I'm used to working evenings!) it was a pretty good day! I also spent about $10 at the flea market. No stitchy-stuff, though.