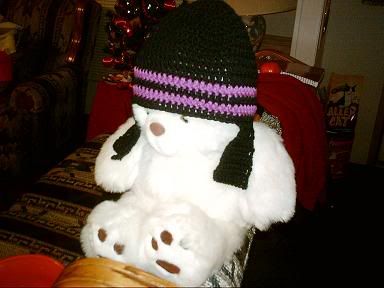 Ahem. Yes.
So, this is the hat my brother-in-law was gonna pay $45 for. only, it's not blocked yet. I made it in about 1 1/2 to 2 hours. With about $1 worth of yarn.
The purple is actually darker. Flash burn... But it has the squared-off earflaps and the neck flap that he wanted. It came out pretty nice, actually.
One prezzie down, about 7 to go!