I finished 'Cold Hands, Warm Heart'!
I went a couple hours past Feb 28th, but oh, well. I stitched the birds in the blue and white the pattern called for, didn't like it, took them out and did them in pink and blue. I think they're adorable :D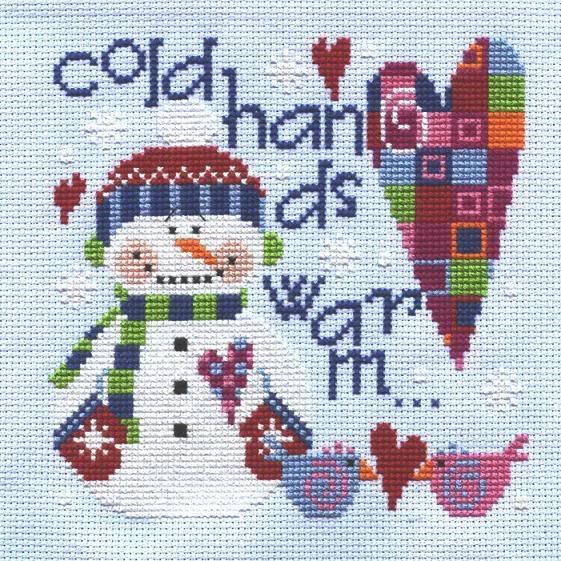 Pattern: Cold Hands, Warm Heart by Barbara Ana
Size: 6 x 6 inches
Fabric: Blue aida
I'll try to get a better picture tomorrow, with daylight. The camera flash and scanner both burn out the white. It shows up much better in real life.
So, February goals:
1. Start Mighty Samurai (done)
2. Work on Chang WuFei (done)
3. Work on Fred (only a couple stitches)
4. Finish Cold Hands, Warm Heart (done at 2am March 1st)
5. Maybe work on Achoo! if Fred's goal is met (didn't happen)
and March goals:
1. Work on Fred
2. Work on 'Achoo!'
3. Finish 'Retro January Kat'
4. Work on Spike or WuFei
5. Choose a UFO to get at least one 10x10 block of stitches completed