I'll try for a Cross-Stitch update tomorrow - my Retro kitty is finished (for over a week now, lol!) and I have some progress pics plus a new start.


But for now, some Crochet news!
I finished my Rainbow Ripple afghan - it's chair-sized, for my mum, who likes afghans on chairs and couches.
And I started another afghan - this one is a star. I started with a pattern I found online:
Then I decided to go my own way and add more points:
And this is my progress thus far: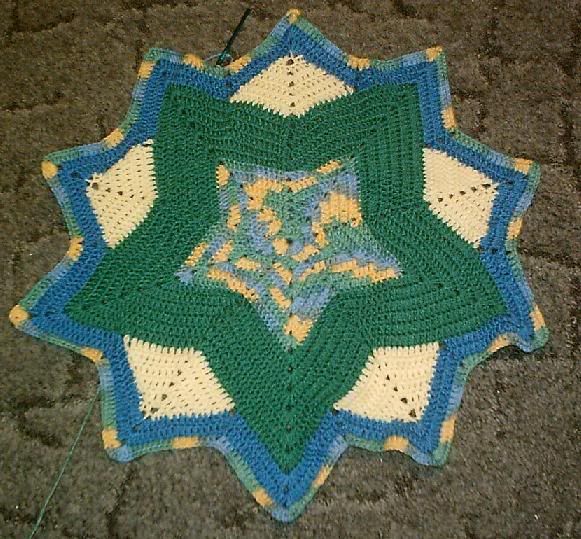 I have some kinks to work out, because it's not quite laying flat. Or it may need blocking - I don't know yet. I'm going to ask my grandmother, who is an expert! This is the first pattern I've ever designed on my own. I've seen six-point stars that people have added points to, but never a five-point. I like this much better :D
Last, look what I got at a local junk/goodwill type store!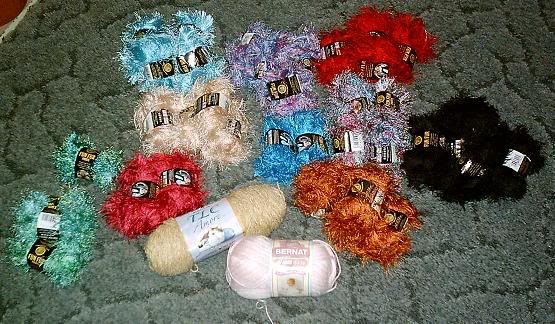 Doesn't smell like smoke, isn't dirty, and the skiens are completely full - and I got it all for $1 ! Yay!