I got this in the mail: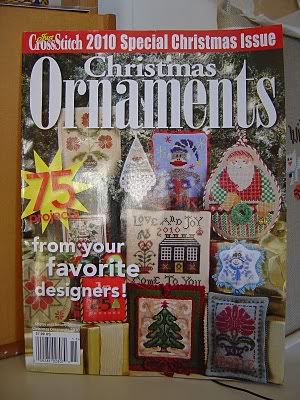 and immediately made this: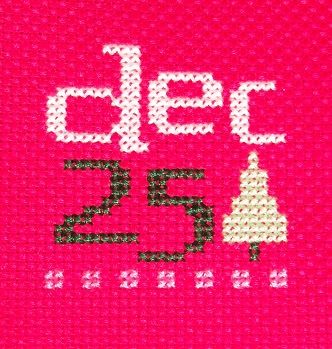 That's the Lizzie*Kate ornament from the issue, with the colors washed out a bit by my flash. It's super simple and looks really cute (like a little package) the way it's supposed to be finished. I have to buy some Christmas fabric to start finishing all these up!
I'm still going to try to do another of my little kits, too, but if I don't finish it, at least this one will do for my goal :D
Here's the motif I stitched for Mary Wigham:
Which leaves her looking like this now:
Progress! I may go back and change the pattern like I did with the yellow motif, by doing the few little stitches it would take to make her symmetrical. I know the original wasn't, but it's not as charming, to me, that I'm copying a mistake instead of making my own XD. Once I finish my Bride Tree stuff, I'm bumping Mary up to two motifs a month, otherwise she will never get done.
Next post - pics of Chibi-Severus' progress!