I didn't realize it had been so long since I posted!
I have had work, and a really nasty virus.
I have been stitching though - I'll show some pics of big projects in a day or two, but first here are my latest Sprites from
DorkStitch
patterns:
Finishing up the Gundam pilots:
Heero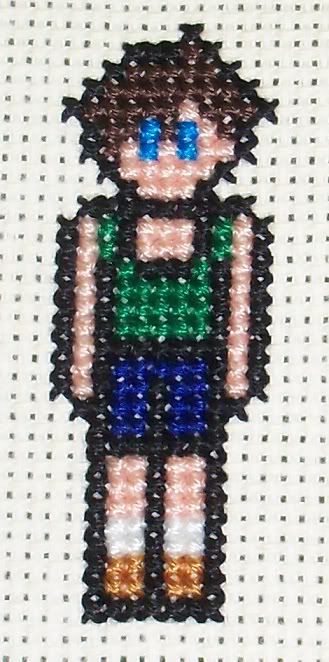 I'm not sure that color is the Prussian blue his eyes are supposed to be - but oh well! I like it.
Trowa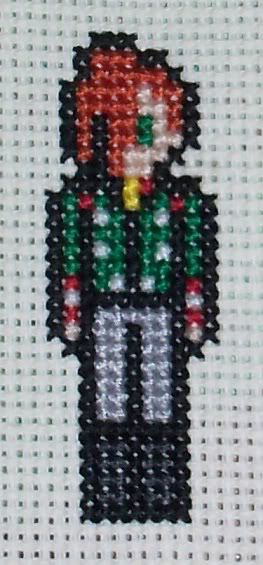 In his fancy-pants outfit :D
Quatre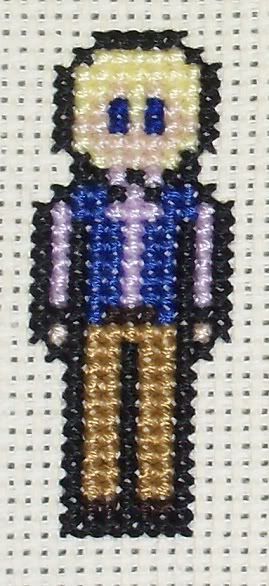 He's such a little preppie boy XD
and here's
Ramona
! This is the other Sprite my sister wanted: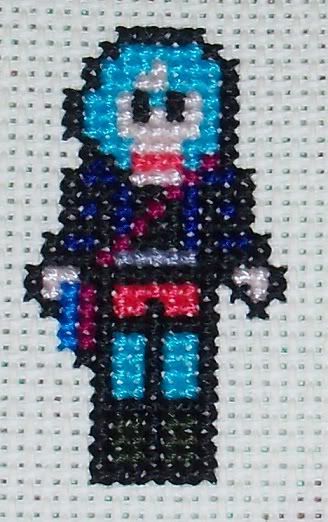 Also stitched
Sanzo
More
Saiyuki
boys to come!
And
Kadaj
!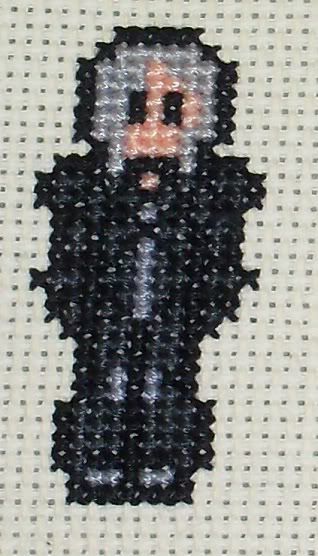 Cloud and Gojyo from Saiyuki are next on my Sprite list!