I know, it's been forever!
I'm so sorry!
And wow! I have 101 followers! When did THAT happen?!
I haven't been stitching much this summer - too much pool and jigsaw puzzles! But I have gotten some framing done and a little finish to show you guys :D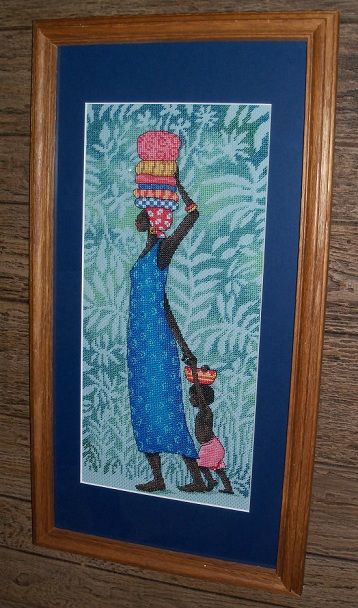 Going to Market
is now hanging on my Mum's wall in her Africa/jungle themed den. She already had this frame and the glass, I only had to pay for the mat and the work.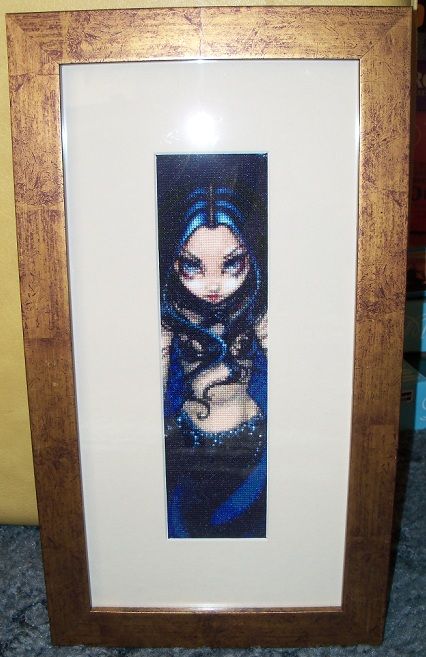 Mermaid of the Deep
will soon be hanging on my living room wall, as soon as I figure out where. Sorry for the flash burn, it was impossible to get her focused without it. The framer chose to pick up the weird skin tones in her tummy for the mat - I like it!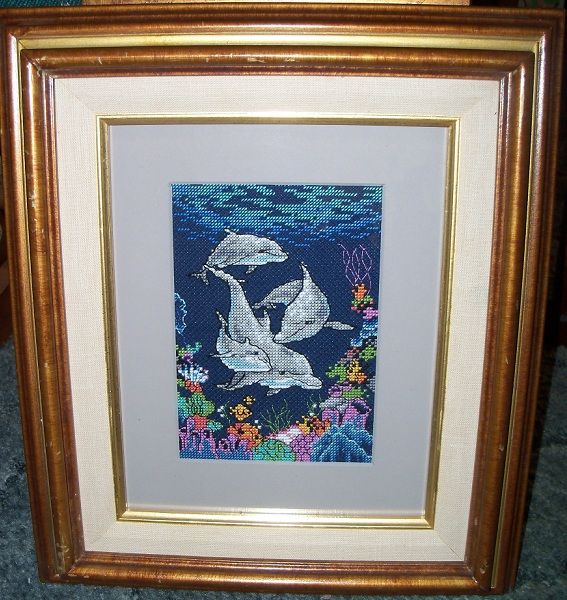 I don't remember the name of this kit, but it's going in my living room, too. I got the antique frame at a flea market, and the framer added the mat and glass. The Mermaid's frame color was chosen to match the gold trim on this one.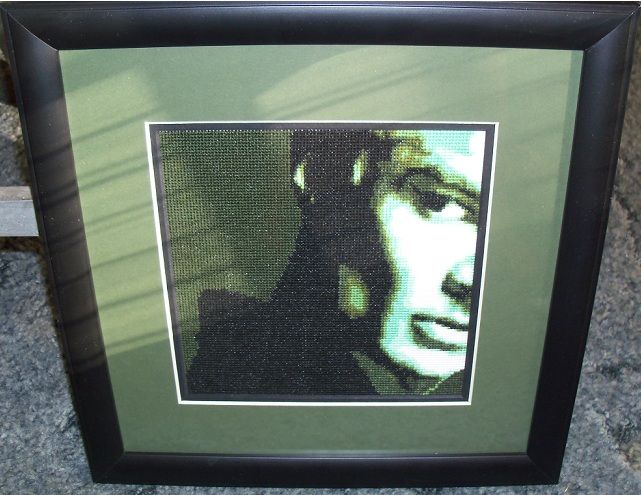 and doesn't
Spike
look gorgeous? I couldn't figure out how he was going to be framed so that he wouldn't blend into the mat, but my framer said to trust her and I'm glad I did!
Total for getting these four pieces framed? $46.23!!! I
love
my framing shop!!! Small, independent business for the win! :D :D :D
And here's my finish - 'Welcome Guests' by 2Needles.
I can frame this one myself - just got to get around to washing and pressing it! It's roughly 5x7, and one of my Crazy January starts.