I've had a nice time stitching this basket of flowers!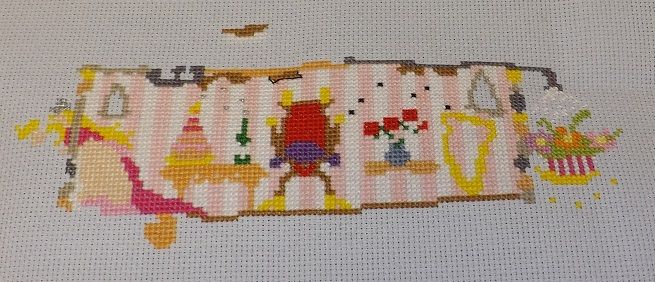 Because outside, it looks like this: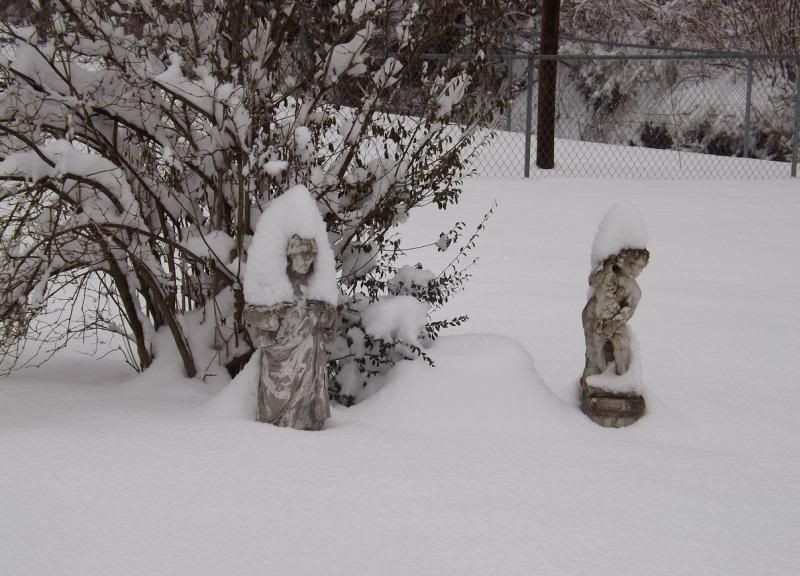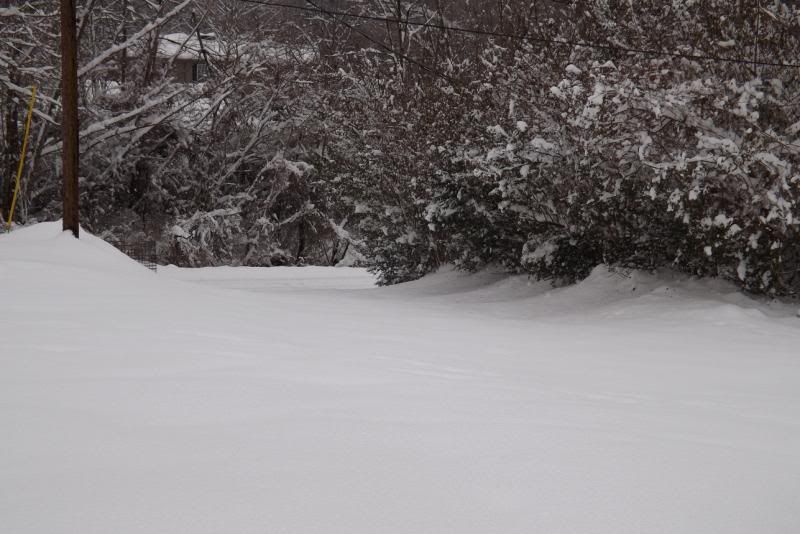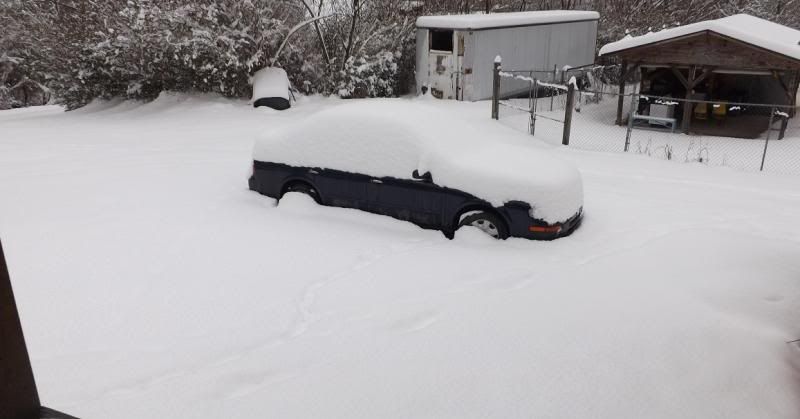 Please don't mind the paint-stained ruler, it was the only one I could find! This was on my steps - It was deeper out in the yard, but I wasn't about to venture out there!