Yesterday was Valentine's Day - and we had 12 inches of snow! I was being good and sticking to my rotation, but I decided to take a leeeeetle break and I worked on something else for part of the day:
I stitched the second row of 'Love'!
Just because it was Valentine's Day - and because it's cold and dreary and despite how dark it looks in the pic, this is very bright and cheerful 'candy' red and pink.
And for the snow - I worked on 'The Cold Snowman'!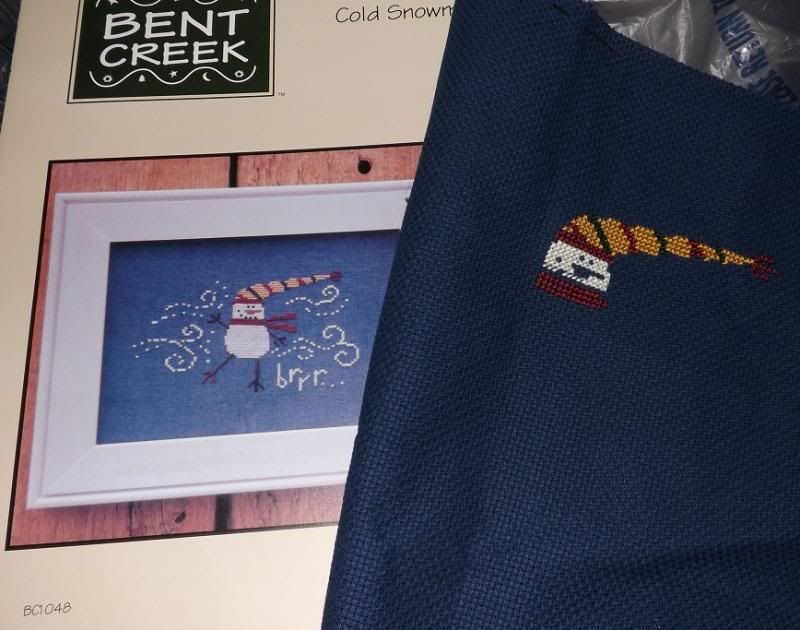 Finished off his hat and the first needleful of white thread. I'll probably take some time today to finish his face, at least. Both of these were January starts.
Now back to the rotation!