I finished 'Irish Coffee' yesterday. So, started it January 1st, finished it January 6th.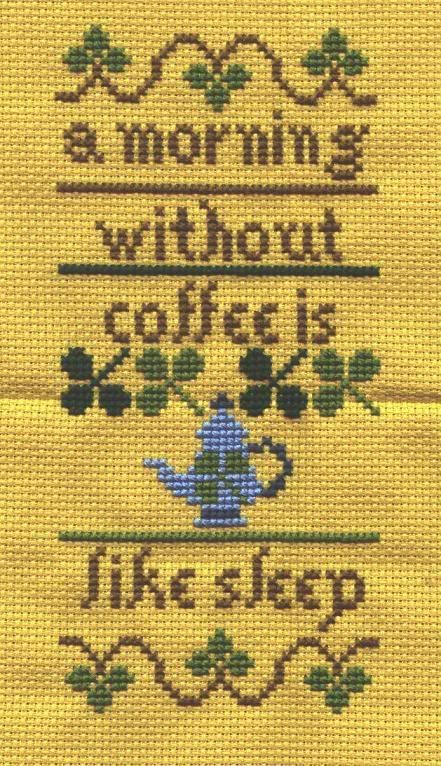 Pattern: 'Irish Coffee' by The Sampler Girl
Fabric: 16 ct mystery fabric bought at a local store
Floss: DMC substitutes
Size: about 3 1/4 by 6 1/2
And my Magi turned up in my mum's car! Yay! This means it didn't go to Georgia and I don't have to wait months for my brother to get around to mailing it back. Here's how far I had gotten before it vanished:
Ooooo! Invisible Magi bearing gifties! Spooky!