Achoo! has finished his rotation slot - I'm moving on to Frederick the Literate, but I thought I'd show off my progress: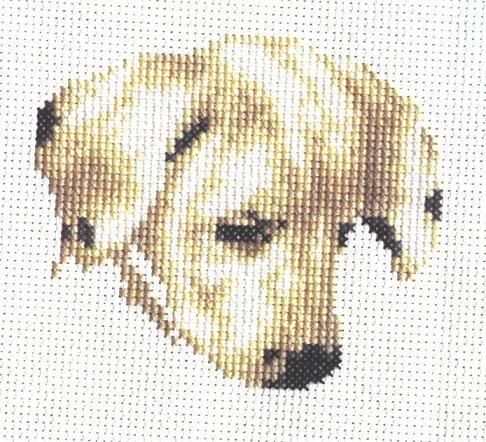 That's one cute lil' puppy face. I finished his face, ears, and part of his neck. Ignore the white spots, they ARE stitched! :D
Next round, I'm going to try to get halfway down his body and backstitch his head.