I started two projects on January 1st - here they are, with their current progress!
#1 - Irish Coffee. This one's a freebie from The Sampler Girl and I'm nearly done with it.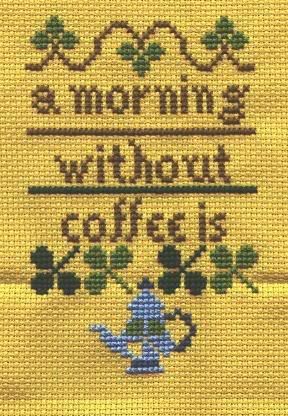 #2 - Achoo! by Dimensions. There's some white floss work in there, it's just hard to see.
This is the top of his lil' head.
The only other thing I plan to start in January is The Mighty Samurai, if it gets here in time. When I finish Irish Coffee, I'm going to work on my Snowkat.