I really wanted to join the
Mary Wigham
SAL this week - I got my floss (I have to order everything, because I'm in a very rural area) and then the fabric I wanted to use turned out to be about 2 inches too short.
I knew I should have measured it.
So, being frustrated, I took my stress out on my puppy :D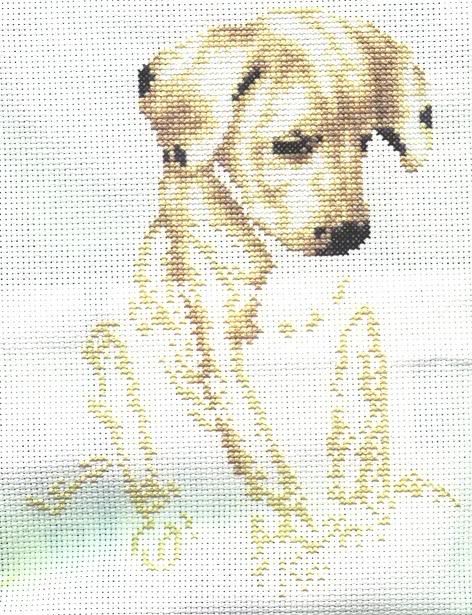 All I had done before was his head.
Sorry he's a bit wonky-looking, I was too lazy to take him out of the Q-snaps before scanning.
Usually I work in sections - like I finished his head - but this time I thought I'd try something different, and I stitched all the cream in the project. A friend of mine does hers like this, and I must admit she stitches faster than me so I thought I'd try it.
I'm going to keep working on him until my newly-ordered fabbie shows up.