I think I called this by the wrong name last post.
Anyway, it's done!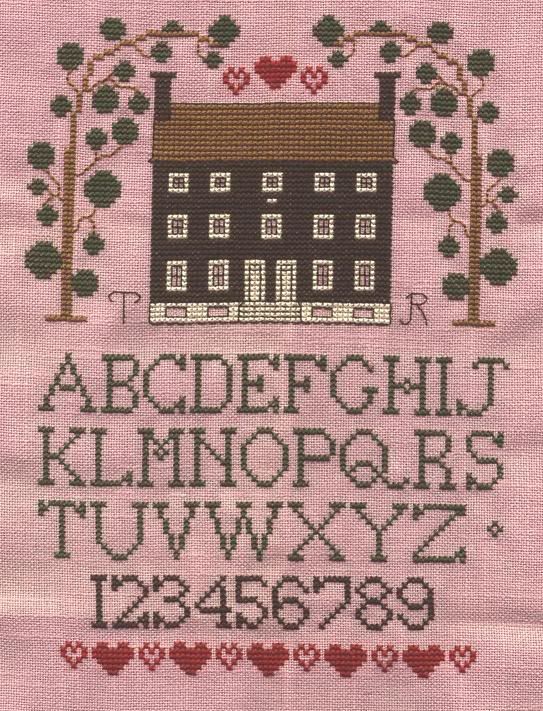 Pattern: Mulberry Tree Sampler from Sept/Oct 1987 Women's Circle CrossStitch (yep, old!)
Fabric: 28ct Annabelle Linen (no color name)
Finished Size: About 11x 9 inches
I changed the color of the house from 801 to 898 and the color of the hearts from 221 to 817. The original fabric was supposed to be Natural Aida, and those colors just didn't look right on the rose-colored fabric I chose. I also stitched the numbers in the main house color; they were supposed to be green like the letters but that was just too much of the same for me. The numbers are off-center but stitched as charted; I thought it was kind of cute that way. I'm not sure why.
I think I started this one in May of 2008, so it's not as old as some UFO's I have! (insert a blush here)