Well, I didn't get my day off last week like I wanted, but this week I did!
Which means...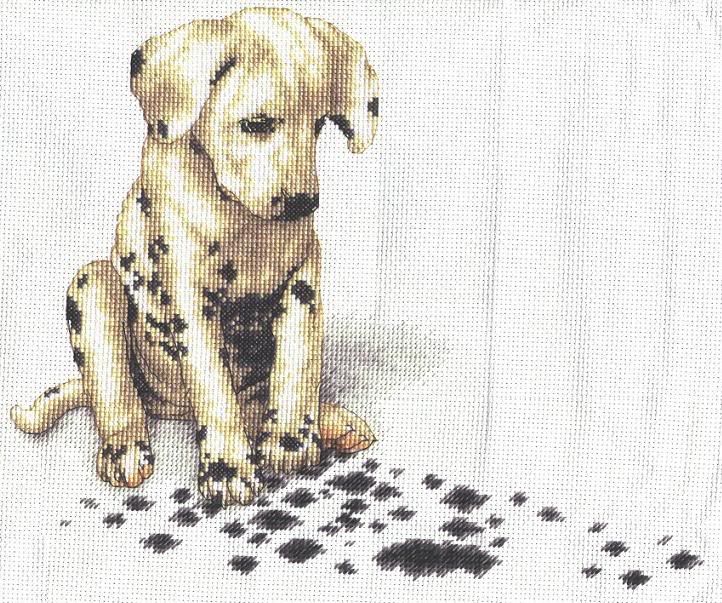 My puppy is finished!!!
Yay!
Pattern: 'Achoo!' by Brett Longley
Floss/Fabric: Dimensions kit
Finished Size: 12 x 10 inches
I really enjoyed the pattern, but half-stitches with 5 strands of floss are No. Fun.
Let's see - I started this one Jan 1st, 2009, worked on it for about 4 days, then worked on it... uh, in March or April, I think - and then the last couple weeks of my very sparse spare time. (I really need a vacation.) So it didn't actually take all that long - it just seems like it!