I'm so late - I should have posted these yesterday!
I'm lazy!
I'm so sorry!
*weeps uncontrollably*
...
okay, I'm over it :D

These were my goals for September:

1. Finish second floor balcony on 'Brinkerhoff Home' - done! yay!
2. Work on Archangel (enough for a scan) - done!
BEFORE: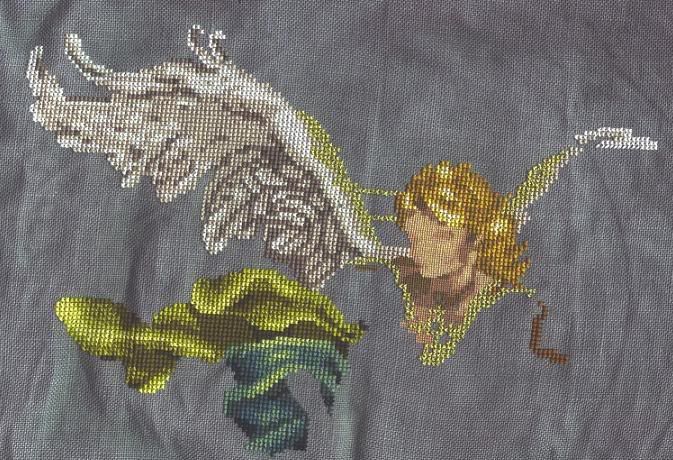 and AFTER:
Not a huge amount done, but I'll take what I can get. Especially since A. He's been neglected all year, and B. That over-one is driving me nuts since I'm trying to 'smooth' it as I go. Not easy, at least not for me.
3. 100 stitches on a UFO - done! (I think)
I worked on my dolphins - also shamefully neglected this year. I'm not even sure I got 100 stitches done, but progress is progress is progress. After my holiday gifts are done, this one is becoming my focus. It won't take any time to finish.
BEFORE:
and AFTER: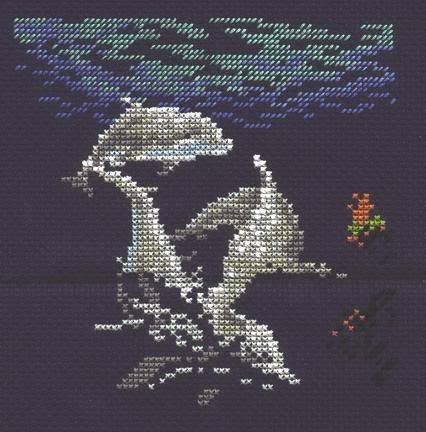 I did manage to finish the darkest shade of grey.
4. 1 motif on Mary Wigham - nope. I barely got it started
5. 10 hours on L&L's 'Mother's Tree' - done! yay!
Speaking of holiday stitching, this is going to be my brother's Chirstmas present. It's 'Though Far Apart' and I think it's in June/July or July/August of Just Cross Stitch. This and Mother's Tree are going to be my new rotation until they're done. Of course, this one will be done a lot quicker :D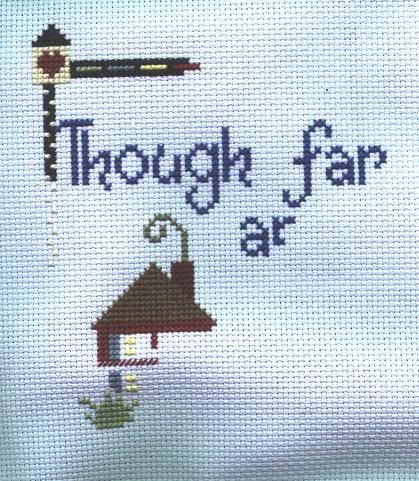 I'll post some October goals tomorrow unless I completely forget - which is, sadly, entirely possible.
Thanks for all the comments on Mother's Tree! I'm now 16.5 hours into it, and one skien of floss is completely gone - I'll be glad to reach the area where I can use the other shade of green!