Here is the motif for Mary Wigham that I stitched this month - this is the closest I have come in having this color of floss show up in the picture like it does in real life. It's still not quite this faded, but it's better than the other pics have been!
And here's the motif with the rest: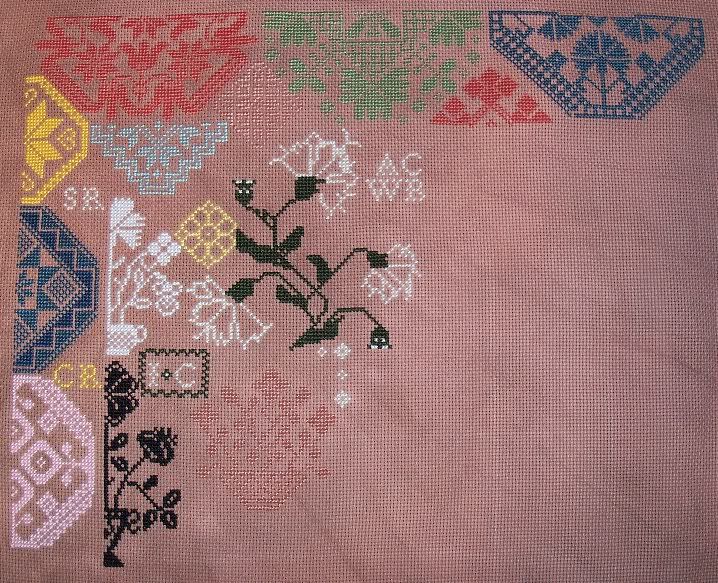 Color's still fairly good in this one; I wish wish
wish
I could get it right but oh, well. I can't get it with
any
of my camera settings... no matter what light it's in...
And here's my angel as she was last time I stopped working on her:
SIDE A
SIDE B (lol! I know the sides don't match but I hadn't worked on this part any more since.)
And as she is after 10 hours: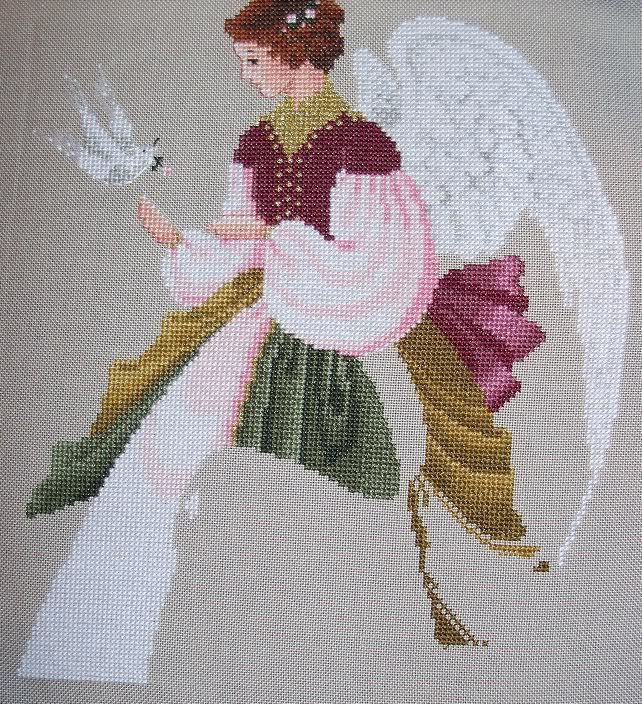 Ten more to go this month!
I've finished all the crocheting on my SIL's shawl, now I'm working on the beaded fringe... here's a not-very-good pic of it.
I'm only using pony beads because this shawl will see a lot of use and they're easily replaceable. The diamonds look oddly misshappen in this pic but they're not that bad for a first time trying this. They'll straighten out a bit more when I block it.