I finished two more projects!
Here's October's Christmas ornament - it's been done for a few days, actually, but I kept forgetting to take a pic of it: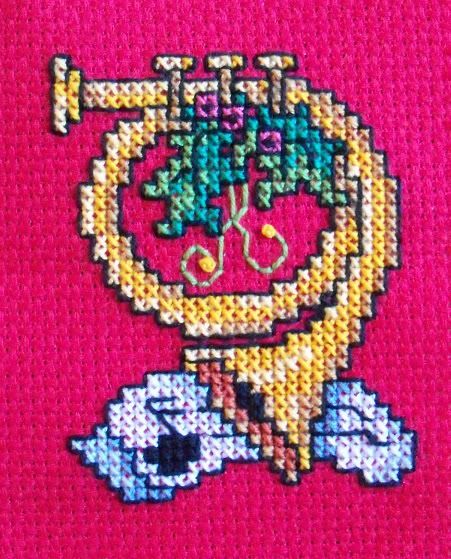 And I started & finished 'She Sings' (I haven't washed or blocked it yet, obviously)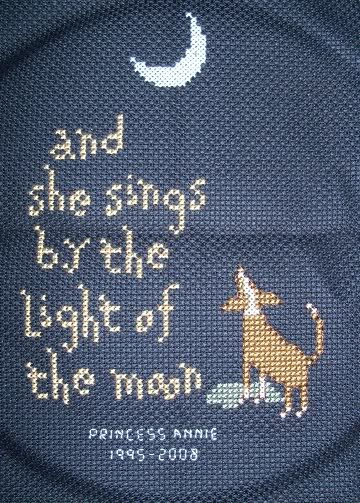 This is for my baby sister for Christmas. The pattern is from the last issue of The Cross Stitcher. I changed the dog's colors & stitched the moon in - rayon? Whatever the shiny (not sparkly) floss is called.
This is the sweetie I stitched it in memory of: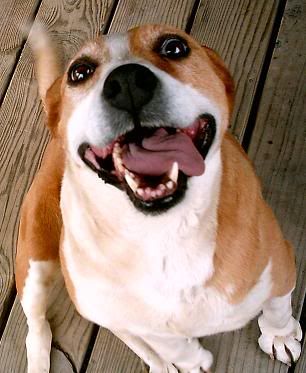 I changed the dog from speckled to as close to her coloring as I could without it looking odd. She was the first puppy my baby sister ever had as 'hers', even though she was really everyone's. My sister was 9, I think, and insisted on calling her Princess even though me & our brother held out for Annie - so her name ended up Princess Annie and quickly became Prin or Prin-Prin. She was a doll! She looks a little insane in the pic, doesn't she? Lol!
Here are my Clue #4 Afghan squares from Bernat's
Mystery SAL
: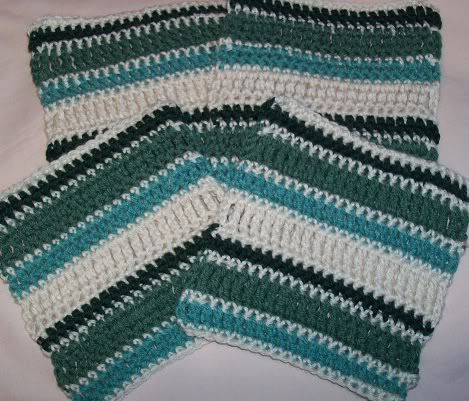 I had to leave off the last TC row to keep my squares from being rectangles.
The next clue came out today so I thought I'd post these. I have to make 16 (!) of the next one. And it's all in single crochets... ugh! Not my favorite as they make my hand cramp. Oh well. I shall perservere! I'm already 2 down.