I had run out of patterns for
Missy's cute Sprites
, but she helped me out by posting four that I had to stitch - two girls and two guys.
The guys insisted on going first. Hence the name of this post.
He-Man
and
Squall
. They may be small, but they were huge amounts of fun to stitch :D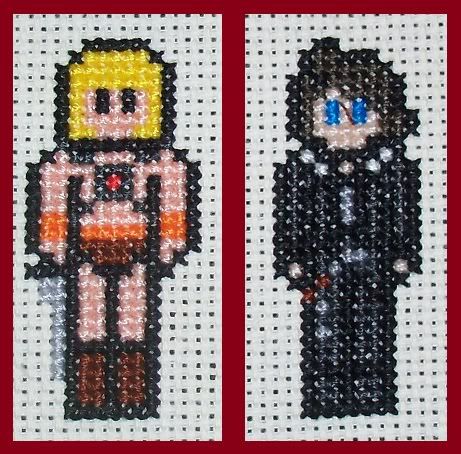 IHSW
is this weekend! Yay! I plan to get Ice Wind out and work on her, since the new page came out and I haven't even finished the first yet. If you haven't signed up for International Hermit & Stitch Weekend, you should!
Did anyone have a blackout and wake up to find they had spent money at the
HAED
sale? It wasn't just me... was it? I only bought a little! I'll show you which next post.