I finished another stocking
This is #11, which means I have 4 left to finish this year's goal of half the kit, though if I get those done, I plan to keep plowing through them.
Rapture, however, did not get nearly as much time as I had hoped to give it. It looks like it has mange.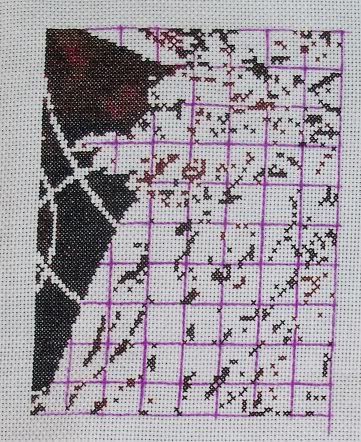 I did finish up all of the 3371 and a lot of the black, but there's plenty to go, and this is still the first page...
As a side note, have I mentioned how much I love,
love
,
love
my fabric marker?
'Cause I do.