I did a little bit of Frederick the Literate.
A small gold book, a smaller amount of shelving, a little bit of cat-bum (mostly black) and thirteen stitches on a bird's head.
Oooooooooooh, amazing!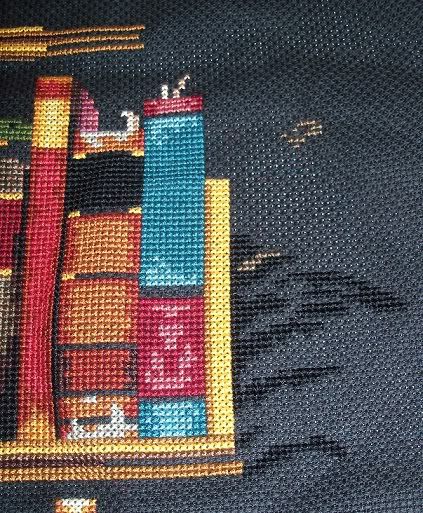 I also finished up the red-fabric stocking experiment.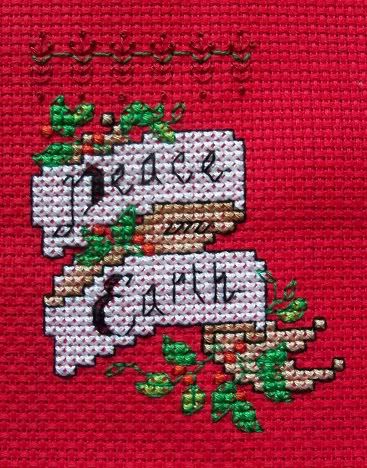 I think it looks okay, and I do want to try another on red, but I'm going to try and find one with no burgundy on it, or at least not burgundy backstitching against the red.
I'll be working on Rapture for the next few days, starting this evening. It's a HAED SAL on
this board.


Um... does anyone know why my followers don't show up any more? I tried deleting and replacing the gadget, or whatever it's called, but it didn't work. I have more followers now and I don't even know who you guys
are
. If the list ever shows up again, I'll check your blogs out!
*edit*
Apparently moving the 'Followers' to the top of the page made you guys show up... go figure...