Here's the results of my small amount of stitching time this weekend!
I dusted off a Crazy January start - Bent Creek's 'Mom' - and took it on vacation with me. I got this far:
And then finished it up during IHSW (please pardon the hoop marks)
I love the colors and my mum will flip. I stitched the matching 'Dad' back in... huh, 2004? So she's been waiting on her's for awhile! I plan to have it professionally framed to match Da's, and then give it to her on her birthday in October.
I also finished up the second ornament kit: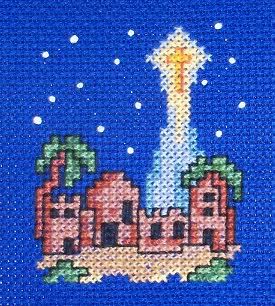 So yay! Two more off the ever-growing, never-shrinking list!