It's almost the end of September.
I'm not sure how that happened.
Or
when
that happened...
It is getting disturbingly close to the holidays, so I'm having to reconsider my projects, as much as I'd like to keep going the way I am (only sped up a bit).
This is the first WIP-present I've hauled out. It was too hot to work on over the summer, but since the weather has cooled down, it's doable again.
This is the Juliet Dress.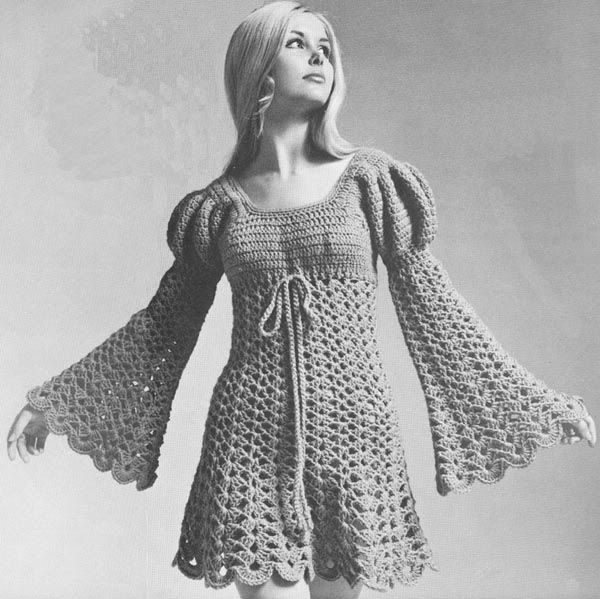 My sister wants this dress badly. Only with modifications.
Since I usually call her Goth Chick on here (she says she reads this blog, but since she has yet to howl about that, I'm not so sure) the first modification should be no surprise.
The dress is black.
The second modification is that it has to be a lot longer. She wants it floor-length.
Since she's almost six feet tall, that's a lot of dress! But it'll make a great prezzie.
The third mod will be the drawstring - I have to find some pretty, slightly-stretchy cording or something that won't tear up the yarn. She doesn't want a yarn drawstring and neither do I . They're kind of ugly in real life and have no elasticity at all.
Here's it's beginnings - the worst is actually over. The rest is just pattern rounds, with only a few increases as I go. The sleeves are gorgeous when she's tried it on - it's a vintage pattern, so since she knows she's getting it, we've been trying it for size as we go along to make sure the old measurements work. Excuse the wee loop at the end of that one sleeve; I haven't woven the ends in yet.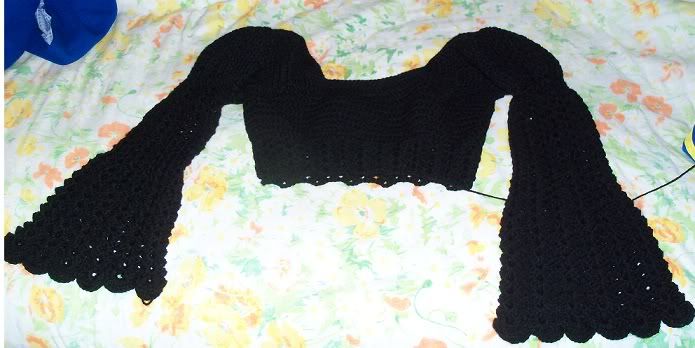 The sleeves need a wee bit of blocking to smooth their lines properly but there's no use doing that until I'm done, since they get twisted around constantly while I'm stitching.
If this one works out well, I'm going to pick up some more vintage dress patterns to make for her.
Now, I just have to decide what to make her husband. I doubt if he wants any more hats!