I dunno if you can see it too well, because it could really use its backstitching,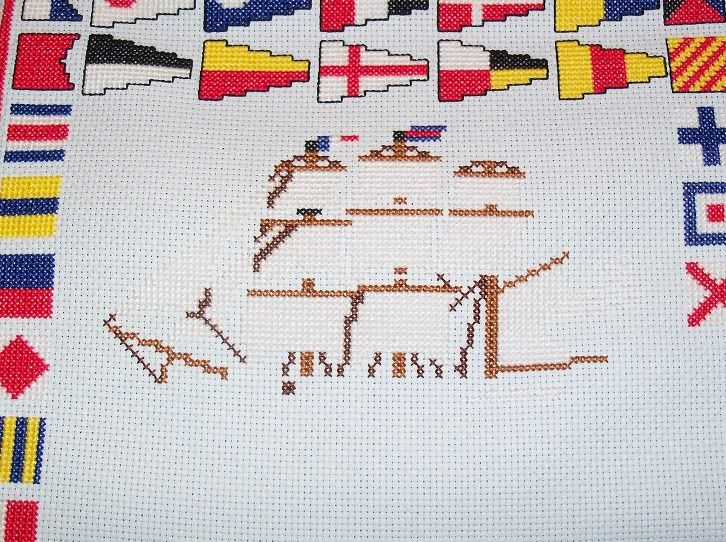 but my boat's sails are almost done.
I was going to wait until they were completely done before I posted a pic, but I'm gonna be gone a few days so I won't be posting.
I haven't decided if I'll take the boat or Rapture with me - I only really want to take two projects but I already have two... so it's gonna be three. I know, I know - stitching ADD.
I actually have Sunday off (wooooot!) and I have seen a few American stitcher's blogs posting about working on something patriotic for 9-11's anniversary. So I remembered something and went stash diving.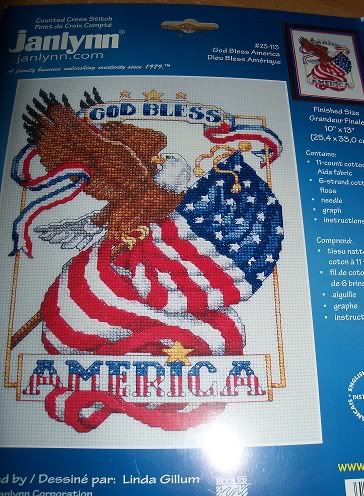 My father bought me this kit around the one year anniversary of 9-11, and at that time I would always open a new kit and do a few stitches so that it couldn't be returned (long story). Anyway, here's what was done
(ooo, amazing!)
I'm going to work on it this Sunday and see how much more I can get. I'd like to give it to Da someday, so it may go on my finish list for 2012.