Right - it's been a loooooooooong time since I posted!
I've been working extra hours at my job and this month - I have barely cross-stitched at all.
All my extra time has been taken up with the Juliet dress and the HATS! that my family must have :D
So for IHSW I made sure I had exactly enough time to sit and stitch all the yellow that was left on my Nautical sampler.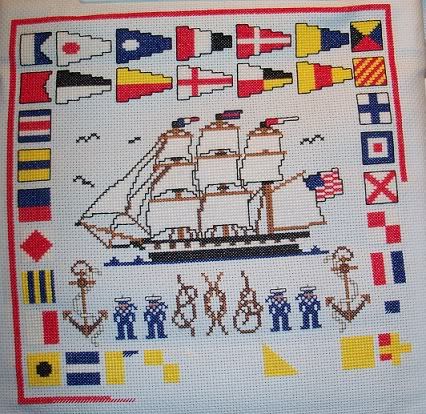 Not much, I know, but at least some!
I'll be able to get this done as soon as my presents are finished and they alllmost are.
I did this for the weekend, too - turned this stack: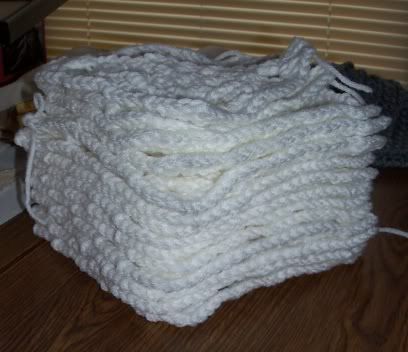 Into this: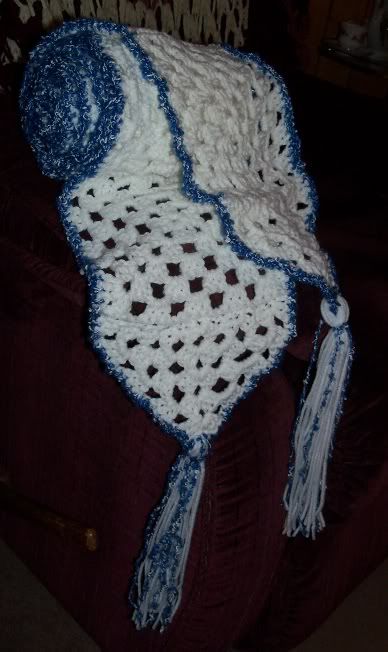 I made a hat earlier this week: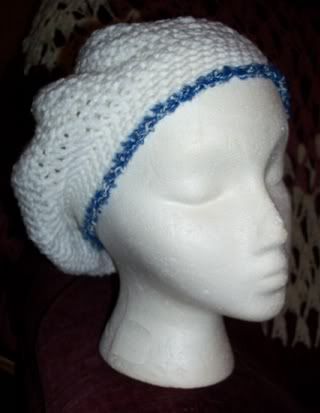 So here's the set. This is for my SIL
I'll be showing more hats and stuff as the week goes on! Don't want too many pics in one post! Tomorrow I'll show you what's going on with Juliet.