I've been working so much more lately - every month it seems to increase.
And my stitching decreases.
So do my posts, apparently!
I am not at home right now, and wasn't yesterday either, so I can't post pics of the Turtle Trot pieces. Guess I'll have to stick with words. Not a thousand, though!
Mary Wigham - got a motif
Fred - got a chunk of backstitching
Wufei - got what you saw in the YOTA post
Angel of Grace aka Gracie - got yet more of her burgundy ribbon done
Archangel - has more skin. I may go blind
Lovers - has what you saw in the IHSW post
Gettysburg - I stitched a whole stripe of white! lol!
I don't remember if I got anything worth mentioning done on any other Turtle project.
I do, however, have my Bothy piece and my camera with me where I am currently staying, so here is a wee little progress: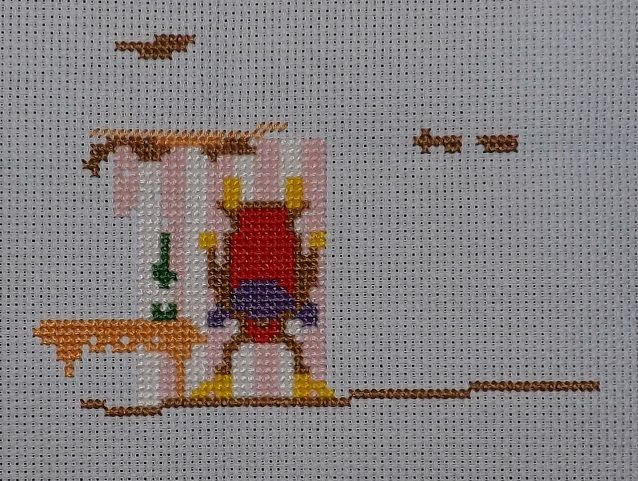 Anyone for champagne?